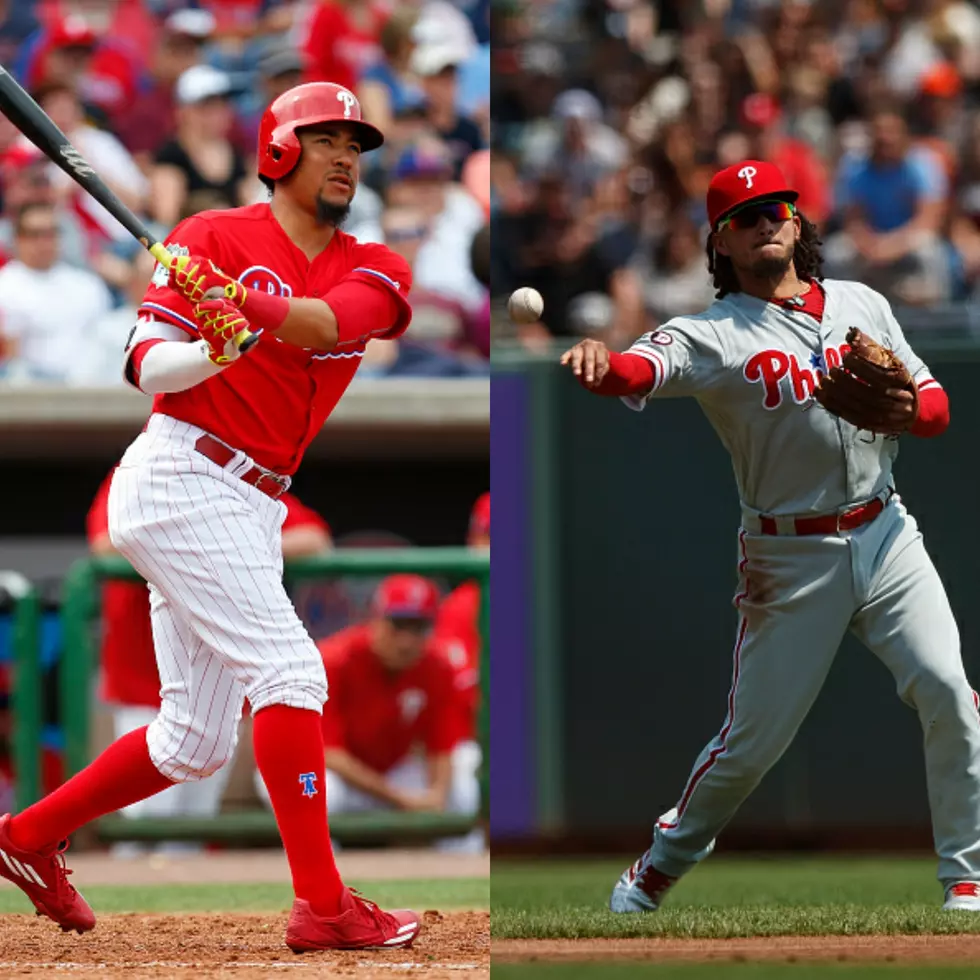 Is There Precedent Moving Crawford To Third Base?
Justin K. Aller/Getty Images; Jason O. Watson/Getty Images
Before the Phillies called up Rhys Hoskins, they played him in Left Field so he had a position to play when he came up to the Major Leagues.  Now the Phillies are giving Shortstop Prospect JP Crawford starts at Third Base at Triple-A, opening up flexibility for when they call him up to the big leagues.  The man blocking his path is current Phillies starting Shortstop Freddy Galvis who is having one of the best seasons offensively with 53 RBI and a .400 Slugging Percentage in 126 games this season.  Also Galvis is one of the best fielding Shortstops in Baseball as he is on pace to finish the season leading all NL Shortstops in Fielding Percentage for the second straight season.
PhillyVoice.com Phillies Writer Ryan Lawrence joined Mike Gill on Friday and explained there is recent precedent for moving a top Shortstop prospect to Third Base before bringing him up to the big leagues:
"Once upon a time there was a guy named Manny Machado who is pretty good player that was a top prospects, he was the 3rd overall pick in the (2010 MLB) Draft and he was a Shortstop Prospect.  His pro career, his first few Minor League seasons, he was a Shortstop....And he's one of the best fielding Third Baseman in all of Baseball in addition to what he does offensively.  So yeah it's possible (Phillies move Crawford to 3rd) but Freddy Galvis is also a Free Agent after next year; yeah they value what Freddy brings not only defensively, which he's clearly one of the best defensive (Shortstops) in the league, but also he's held his own offensively.  He's never going to be an above average hitter without a doubt but he's also a leader in that locker room.  He's a guy that leads by example, brings energy every day, has a positive attitude, which when you're going through a rebuild like the Phillies are you can have disgruntled veterans....I'm not saying that's going to make him the long term Shortstop but its something that you value going into next year and you wouldn't mind still having on your roster."
Checkout what Lawrence had to say about Rhys Hoskins hot start, Nick Williams flying under the radar despite playing well, what the future may hold for Maikel Franco, and more