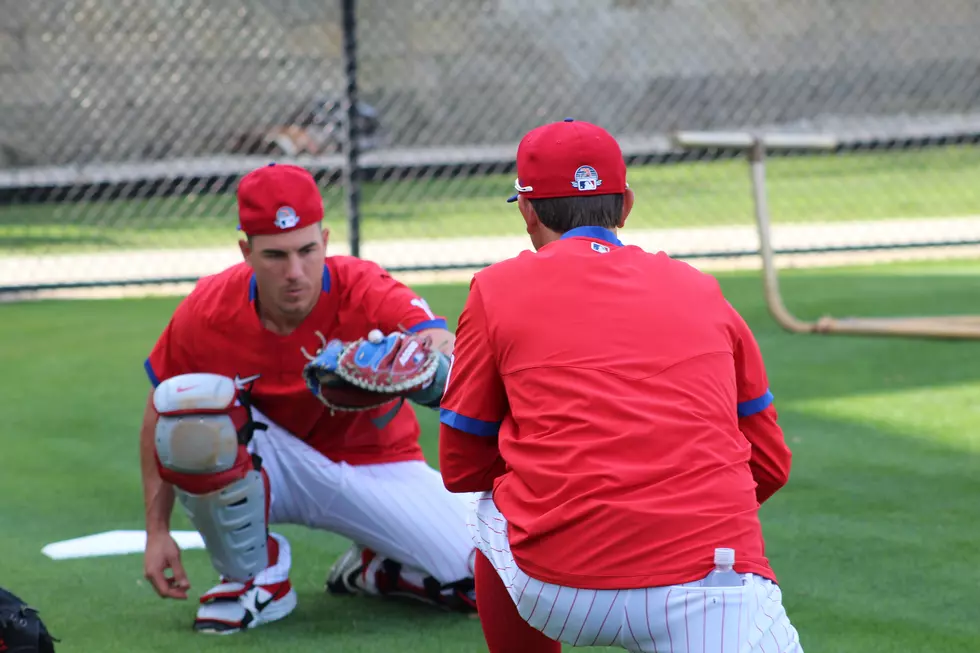 J.T. Realmuto to Make Spring Training Debut in Phillies Lineup
J.T. Realmuto does drills with catching coach Greg Brodzinski (Frank Klose/97.3 ESPN)
Phillies catcher J.T. Realmuto will makes his 2021 Grapefruit League debut tonight when the Phillies face the Blue Jays.
Realmuto will be catching and hitting second in the lineup.
Realmuto was originally in the Phillies lineup on Sunday, but was a late scratch due to soreness in his thumb. The catcher suffered a small fracture in his right thumb about a month ago, but it appears that he will be ready for Opening Day.
The 30-year-old re-signed with Philadelphia this offseason on a five-year, $115.5 million pact after slashing .266 with 11 home runs and 32 RBI last season.
Phillies Managers with the Most Wins Since 1980