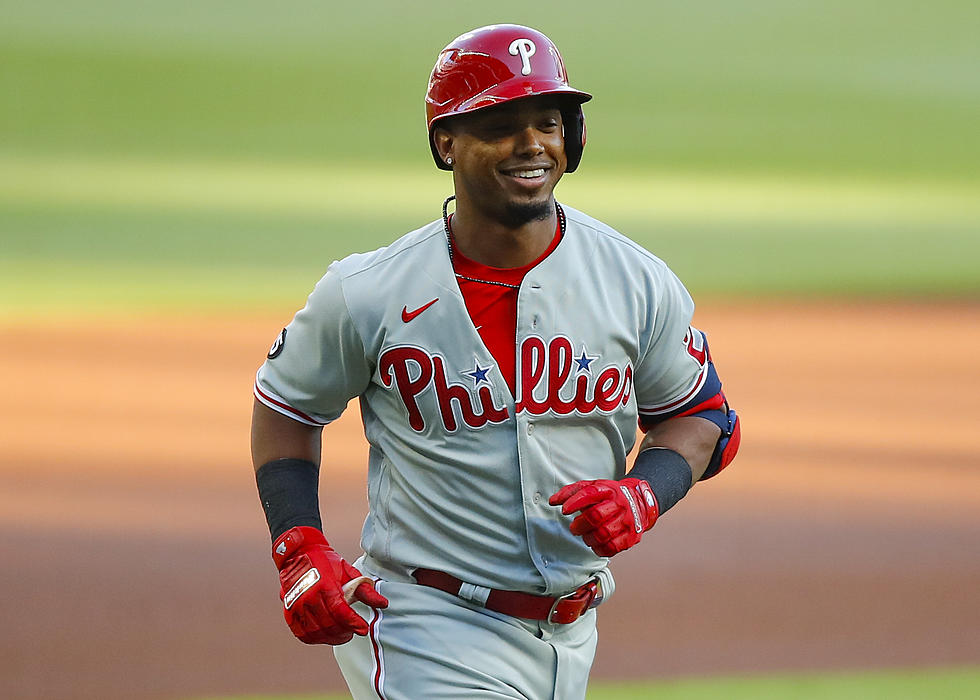 Jean Segura Returns from IL, Phillies Make More Roster Moves
Getty Images
Philadelphia Phillies second baseman Jean Segura returned from the injured list on Thursday and is expected to be back in the lineup tonight against the Washington Nationals.
Segura returns after surgery to repair a fractured right index finger back in May, hitting .275 with six home runs and eight stolen bases in 44 games.
In addition, the Phillies made some other roster moves, including releasing shortstop Didi Gregorius.
Philadelphia also will have new center fielder Brandon Marsh and right-handed starter Noah Syndergaard, who will make his first start tonight in Philadelphia against Washington.
Right-handed starter Kyle Gibson was also activated from the Bereavement List.
However the big news here is the releasing of Gregorius, who signed a two-year, $28 million deal, is hitting just .210 with one home run in 63 games this season. Overall in 226 games for Philadelphia over parts of three seasons (2020-22) and combined to slash .230/.287/.384 with 24 home runs and 113 RBI in 877 plate appearances.
His defense was also an issue, after dealing with elbow and knee issues.
the 32-year old will likely be replaced by rookie Bryson Stott as the Phillies' primary shortstop the rest of the way.  Stott has come on a bit lately at the plate, but is hitting just .196 with seven hom,ers and 32 RBI, but should offer better defense.
Beach Bucket List: South Jersey's Best Beach Bars