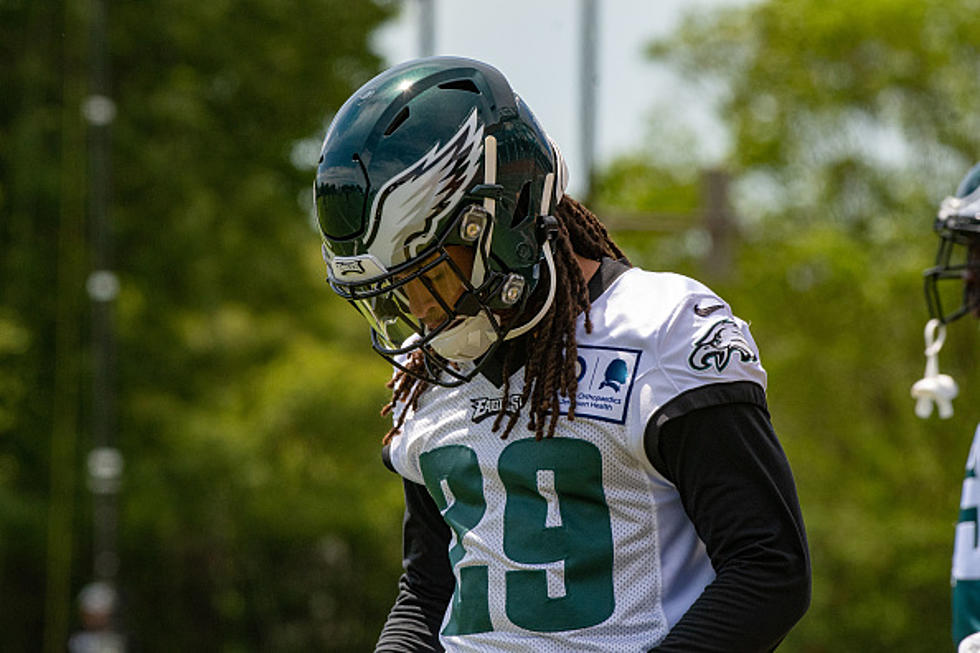 Jim Schwartz on Maddox: 'He's our Starting Corner'
Icon Sportswire via Getty Images
When Avonte Maddox is healthy and ready he will be back on the outside opposite Darius Slay at cornerback according to Eagles defensive coordinator Jim Schwartz.
"He's our starting corner, outside, when he's healthy," Schwartz stated on Tuesday. "He was just coming back, it was a difficult week, we didn't have any practice."
Maddox has been sidelined since leaving the teams Week 3 game with the Bengals with an ankle injury.  He was active last week against the Giants, playing a limited role in the teams zone scheme and some special teams.
"He was active as an emergency player," Schwartz explained.  "He got pressed into some service on some punt return stuff.  He was doing a good job staying warm in case we needed him.  We used him on some of the zones we were using at the end of that game, we knew he wasn't going to run 80-yards down-the-field to cover somebody, but we wanted him in there."
Without Maddox, the Eagles have used Jalen Mills and Nickell Robey-Coleman on the outside, but with Maddox back it should push Robey-Coleman back to the slot and Cre'Von LeBlanc to a reserve role.
"He was trending the right way," Schwartz said. "He's trending to be able to get back in there and it will be good to get him back out there."
The scrappy defender from the University of Pittsburgh has 20 total tackles and two passes broken up this season.
Enter your number to get our free mobile app
Eagles Head Coaching Wins All-Time