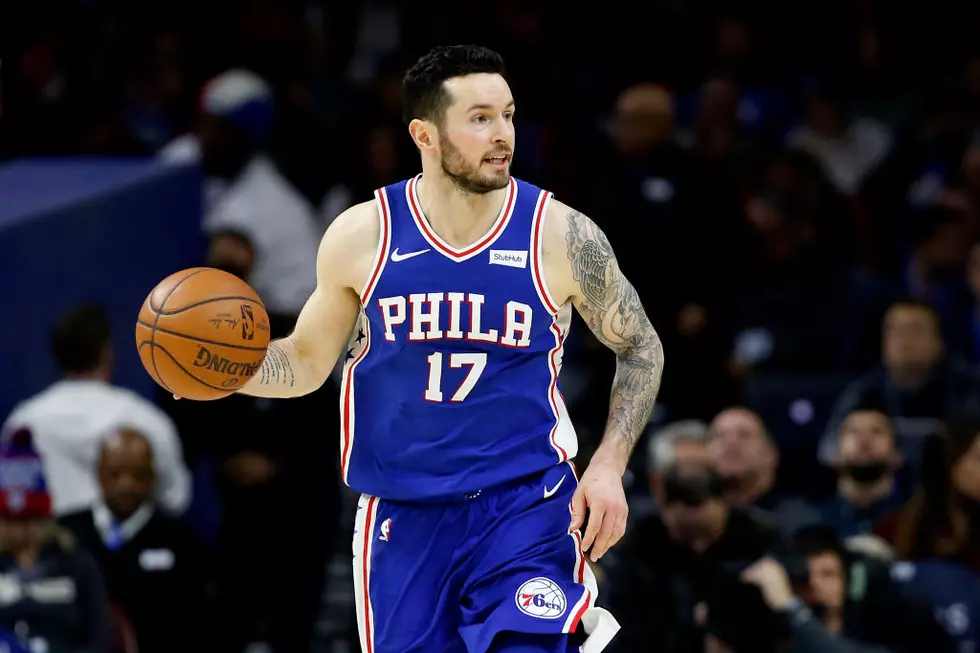 JJ Redick's Days With the Sixers Officially Comes to an End
Photo by Rob Carr/Getty Images
Nothing lasts forever in the NBA -- especially for aging veterans. Two years ago, the Philadelphia 76ers inked a deal with one of the more notable free agents on the market in JJ Redick. At the time, the Sixers had yet to transform into a playoff team. As they signed Redick to a one-year deal at the time though, they had high expectations of him coming in and teaching up the young guys around him while leading with his excellent shooting.
Redick fared well in Philly during his first season. He averaged a career-high of 17 points-per-game in 2017, helping the Sixers get to the second round of the playoffs. After Redick's solid veteran efforts in 2017, the Sixers figured they wanted to keep him around for another year. Therefore, they inked him to yet, another one-year deal.
In 2018, Redick had an even better season of scoring. He averaged 18.1 points-per-game, notching a new career-high, which he beat just the season before that. Although the Sixers had similar results as Redick's first year in the postseason, the veteran guard was ready and willing to run it back with last year's team. Unfortunately, that won't be happening as Redick has inked a deal with the New Orleans Pelicans at the start of the 2019 NBA free agency period.
According to ESPN, Redick landed a two-year deal with the Pelicans worth $26.5 million. Although reports were going around early on Sunday morning stating that Redick expressed interest in returning to Philly and potentially retiring here, it seems like that mindset changed quickly. There's no word yet on whether the Sixers attempted to retain Redick or not, but looking at the dollar signs, Redick's offer from New Orleans was just too good to pass up at this point in his career.
Being that Redick is 35-years-old, it's surprising to see that he landed a multi-year deal. Over the last two seasons, we've witnessed the Sixers offer just one-year deals, practically making him a rental to come in and be a sharpshooter while teaching the young guys. Now, he's guaranteed to have that same job in New Orleans for the next two seasons.
Justin Grasso covers the Philadelphia 76ers for South Jersey's 97.3 ESPN. You can follow Justin on Twitter: @JGrasso_