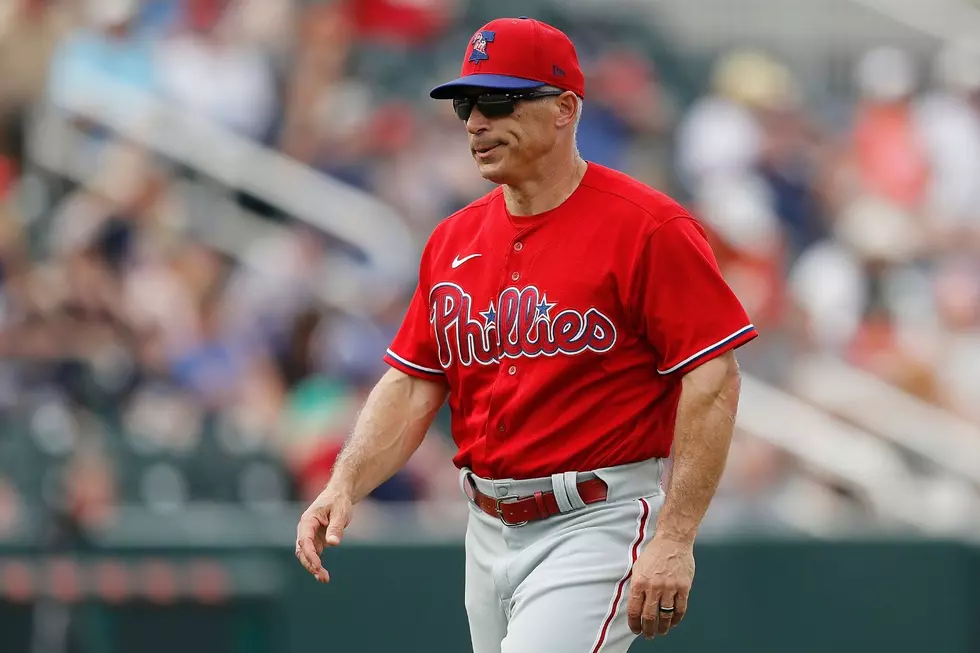 Joe Girardi Discusses Adding Dave Dombrowski, Realmuto
Photo by Michael Reaves/Getty Images
When the Phillies replaced manager Gabe Kapler with Joe Girardi last offseason, they were hoping that added presence on the bench would provide enough wisdom to create some more victories on the field.
However much like Kapler's crew, the Phillies struggled down the stretch, fading away during the season's final week of the coronavirus shortened season.
Enter your number to get our free mobile app
They made headlines last offseason for their new manager, this offseason it was bringing in new President of baseball operations Dave Dombrowski. With Dombrowski on board, they hope to his guidance will get them over the top and back to the postseason.
"I've known him a long time," Girardi said on Monday. "I'm really excited.  Wherever he's went, he's built a winner."
That is the case.  Dombrowski has built winning teams in Montreal, Florida, Detroit and in Boston, capturing two World Series titles in four appearances.  At 64-years old, he wants to take another shot at taking another franchise to the promise land.
"I've had a number of calls since he was hired," Girardi explained on Monday. We've talked about everything."
First up on the list will be what to do with J.T. Realmuto.
The best option to replace Realmuto, James MaCann, just inked a new four-year deal worth just over $40 million with the Mets.  The 30-year old catcher hit .289 with seven homers in 31 games with the White Sox this past season. McCann is a solid addition to the Mets roster at a much cheaper rate than Realmuto will command, who hit .266 with 11 home runs, 32 RBI in 47 games.
With McCann off the market, there isn't a lot of help to replace Realmuto on the free agent market, so keeping him becomes even more important.
"Dave and I will sit down and have discussions with Bryce about J.T.," admitted Girardi. "We want to win just as bad as you do, trust us.  We are going to do everything we can to bring a championship to Philadelphia and sometimes things don't go exactly the way you want, but you have got to trust us. You've got to trust Dave and what he's going to do."
The Phillies top star, Bryce Harper has been very vocal about the Phillies needing to keep Realmuto. With McCann off-the-table, the Phillies are running out of viable candidates to replace him if he walks.
Wilson Ramos (33)
Yadier Molina (38)
Mike Zunino (30)
Not exactly the most attractive list.
The team also has 21-year old Rafael Marchan as an in-house candidate, who appeared in three game while Realmuto was injured last season.
Phillies Managers with the Most Wins Since 1980