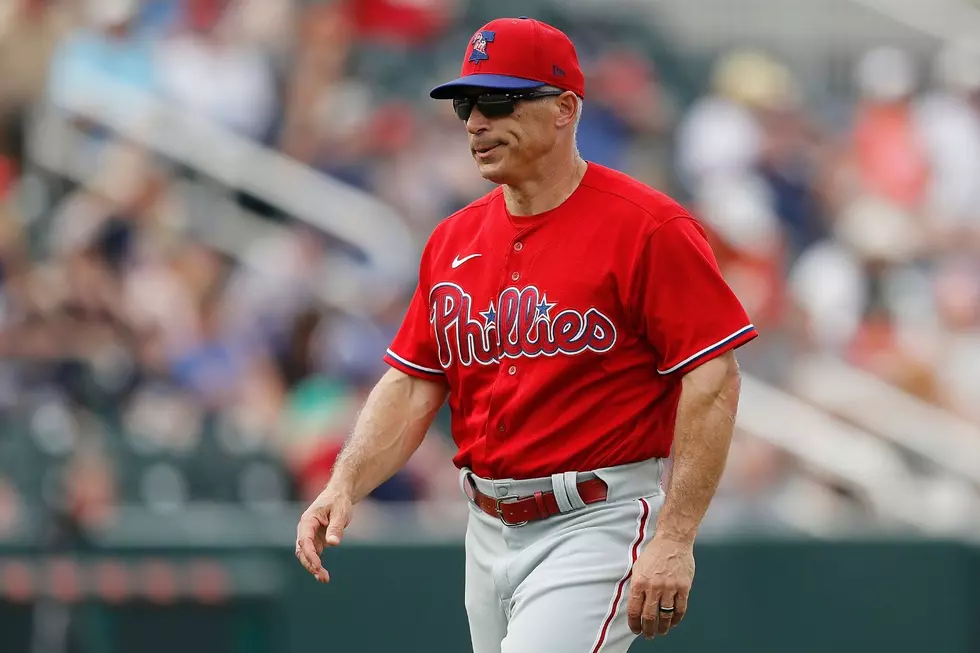 Joe Girardi: (Universal DH) Probably A Blessing
Photo by Michael Reaves/Getty Images
As Major League Baseball prepares for the 60-game season, one of the major changes for the 2020 season is the addition of the Designated Hitter in the National League.  Aside from Interleague Play and the World Series, the DH has been exclusive to the American League since 1973.  Fortunate for the Phillies, their new first year Manager is Joe Girardi who was the Manager of the New York Yankees for 10 seasons.
I like the idea because I don't think that three weeks is enough time to get pitchers healthy to hit and feel good about it and get them the at-bats they need. I feel good about it. I think our team is built pretty good for a DH in that we have Jay Bruce that can DH from the left side. Sometimes you might play him in left and DH [Andrew] McCutchen. Some days you might play somebody else in right and DH Bryce Harper or DH J.T. [Realmuto] to get him off his feet from behind home plate. I think we're in a good position to have a DH. And I actually like it, because I would have been worried about pitchers trying to (A) feel good about their pitching in a short period of time, and then (B) for us to feel good that they're not going to get hurt while hitting. Because if you think about it, if a player goes on the (Injured List) for two weeks, that's substantial in an abbreviated season.
Remember that Girardi played four of his 15 MLB seasons as a Catcher in the American League, so he is more than familiar with the historical differences between the National and American League styles of play.  Also, as a former Catcher, Girardi has a unique perspective on what goes into preparing Pitchers and Catchers for a season.
Girardi also explained that he enjoyed both styles of play and managing in both leagues:
I actually like the different strategies in the game, and I enjoyed managing in both leagues. I only managed one year with the Marlins as a National League manager, but I loved it. But I also loved managing having a DH, because during this time, when pitchers aren't going to be built up as they would be coming out of a normal spring training, not having to worry about if you're going to take a pitcher out in the third inning or how you're going to get through all the innings because a big spot is coming up in the game or maybe there's runners on second and third with two outs, that sort of thing. It's probably a blessing because there's going to be enough on our plates.
Phillies Major Award Winners Since 1980