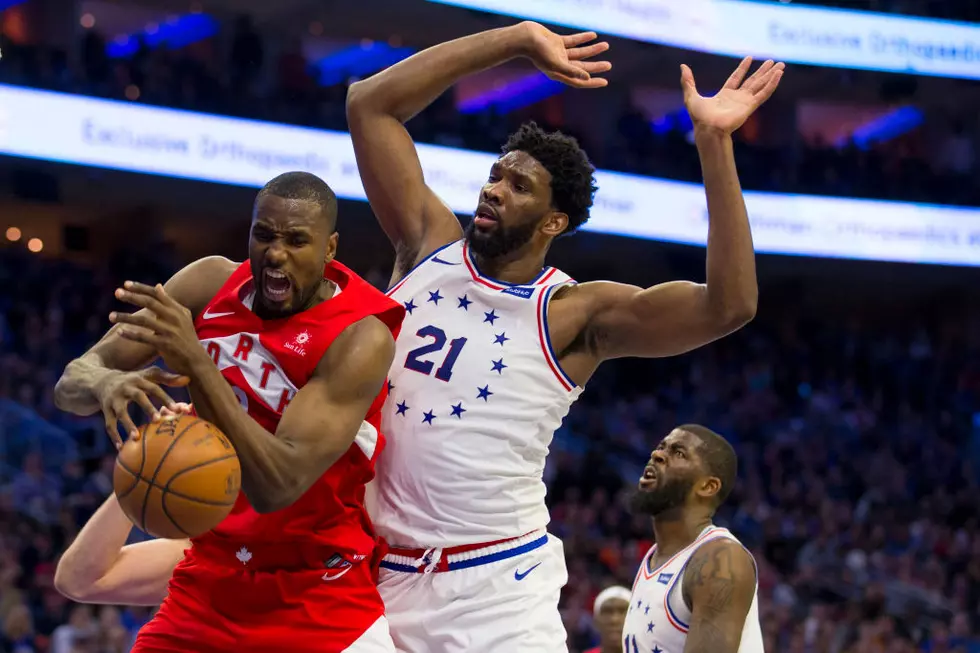 Joel Embiid named NBA All-Defensive Second Team
Mitchell Leff, Getty Images
The Philadelphia 76ers might be eliminated from the playoffs, but that won't stop the honors from rolling in for select players. For the second year in a row, Sixers' center Joel Embiid has been recognized as one of the league's best defenders in 2019 as he learned on Wednesday that he was named NBA's All-Defensive second team.
The best has yet to come for Embiid, who is striving for bigger and better things for his team. But despite the recent losses that he is currently trying to get over, the big man can be happy to know that his hard work this past season has not gone unnoticed. After an early MVP effort, which eventually faded out a bit to just fantastic play on both sides of the ball, Embiid is working to get better and better, and the results are showing.
In 2018, Embiid appeared in 64 games. He averaged just under two blocks a game, along with an impressive eleven defensive rebounds. While his offensive play was the focal point of the season for the Sixers, it hard not to notice just how dominant he is on the defensive side of the ball. And with his back-to-back honors, Joel Embiid becomes the first 76ers player to get named to the All-Defensive team in consecutive seasons since the Dikembe Mutombo era, according to Sixers' reporter, Brian Seltzer.
Although Embiid was the only Sixers player to get voted in, he wasn't the only Philly defender to garner some votes. In addition to Embiid's 80 points, both, Jimmy Butler and Ben Simmons received a few nods as well. Butler ended off with two first-team votes, along with five-second team votes. Meanwhile, Simmons only collected two, second team votes himself. Seeing as though Simmons was a bit of a late bloomer defensively this season, the Sixers will most likely look forward to seeing his progression in year three after seeing him put on a stout defensive performance in both playoff series.
Justin Grasso covers the Philadelphia 76ers for South Jersey's 97.3 ESPN. You can follow Justin on Twitter: @JGrasso_