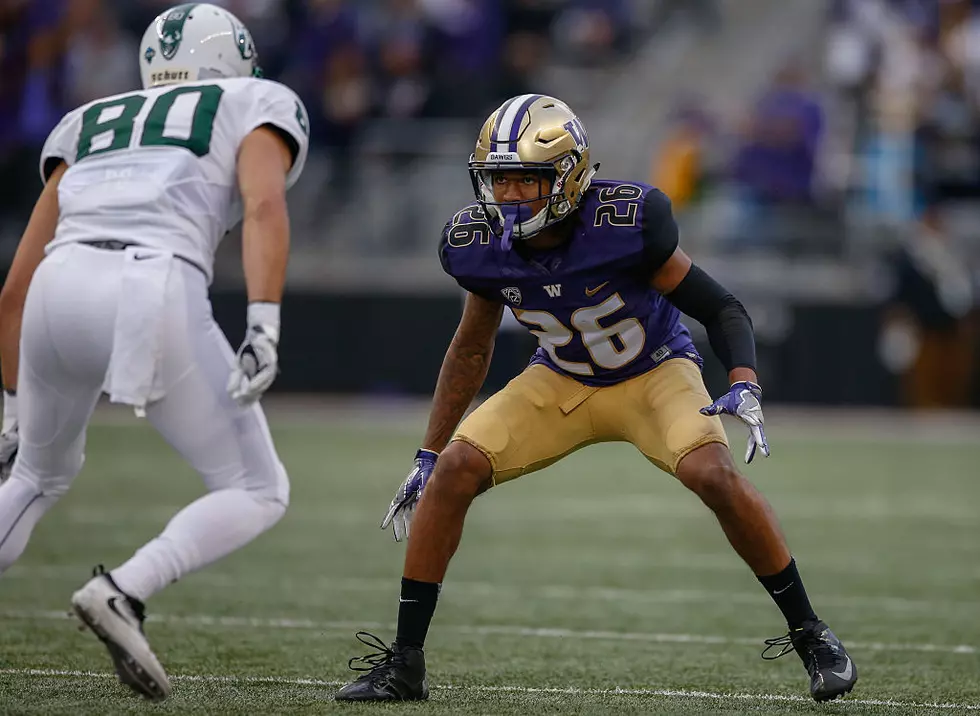 Joyner: I'd Get Jones Out There – Guys Are Making Mistakes
Photo by Otto Greule Jr/Getty Images
With the Eagles placing Linebacker Joe Walker on IR, that opens up a roster spot for Rookie Sidney Jones to make his Eagles' debut in Week 17 versus the Cowboys at Lincoln Financial Field.  Jones was projected to be a first round pick in the 2017 NFL Draft before his Achillies Injury during pre-Draft workouts.  He was selected by Philadelphia at 43rd overall despite suffering the injury in March.  Listed at 6'0" and 186 Pounds, Jones has been working hard to get on the field for the Eagles this season; on Friday he was seen working without sleeves at Practice.
ESPN.com NFL Insider KC Joyner on The Sports Bash Friday gave his perspective on Sidney Jones and why he should make his debut this Sunday:
"I like what I saw on tape of him in college, I think he has really good coverage skills and frankly, Darby has been a little hit or miss, Mills has been shaky - You got guys that are making some mistakes....The slant and go was the only vertical pass they allowed last week so when they do give up a big play, a big completion, it's a big play and that is a bad thing but they are doing it pretty consistently.  But I would get Jones out there; Al Davis used to say 'You can never have enough Cornerback depth, you need as much as you can.'  So I would throw Jones out there and play him the whole game or play him three quarters of the game and get him a solid amount of playing time and ready for the playoffs would be a huge plus."
Checkout what Joyner had to say about Nick Foles starting in Week 17, play of the Eagles defense, and previews NFL Week 17 games