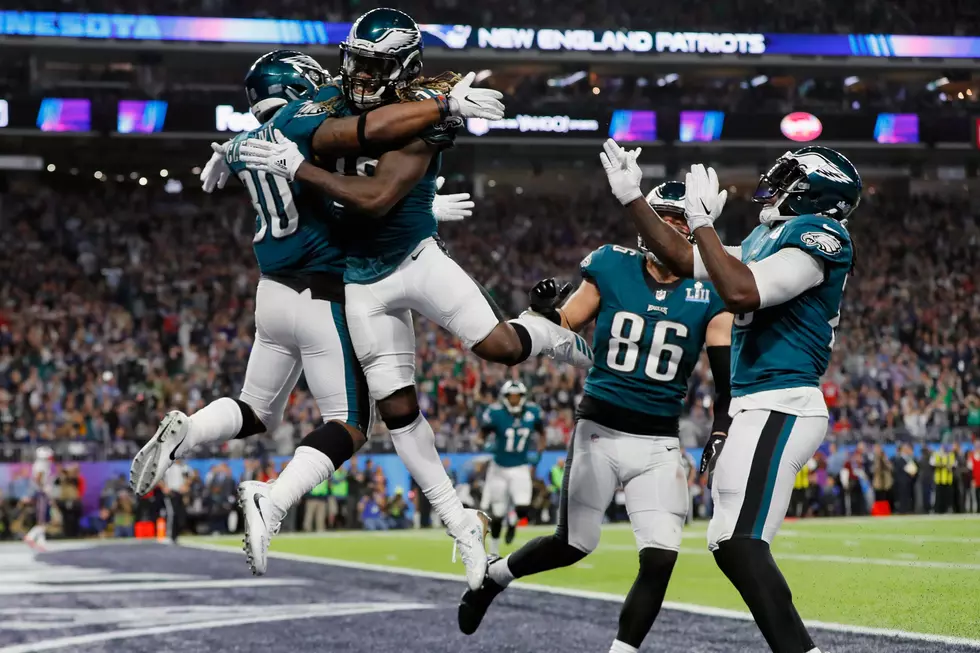 Maaddi: Eagles Are In A Really Good Situation At Running Back
Photo by Kevin C. Cox/Getty Images
Heading into the 2018 season, the Eagles have depth at several positions but one of the most interesting is at Running Back.  With LeGarrette Blount no longer on the team, the expectation is the Eagles will have a the carries split up between Jay Ajayi, Corey Clement, and Darren Sproles.  In 2017, Jay Ajayi led all Eagles Running Backs in Yard Per Attempt (5.8) while Clement led the team in Rushing Touchdowns (4).  At 2018 Eagles Training Camp, the team currently has seven backs getting reps; in addition to Clement and Ajayi, Darren Sproles and Donnell Pumphrey are returning from injuries last season along with 2016 Fifth Round Draft Pick Wendell Smallwood, Undrafted Free Agent Josh Adams, and former Redskins/Colts RB Matt Jones.  The question is how many Running Backs will the Eagles keep on the cut for the 2018 season and what players will not make the final 53-man roster?
Associated Press Eagles Beat Writer Rob Maaddi joined The Sports Bash on Monday with his perspective on the situation at Running Back:
"That's probably the most interesting battle in training camp: Who is going to be the fourth running back and if they even carry a fifth guy between Smallwood, Pumphrey and Josh Adams - I heard Mike Groh talking and saying good things today about Smallwood. Jay Ajayi is going to be the guy they count on the most, especially if they don't have any intent in bringing him back after this season, it could be like a couple years ago where you saw the Cowboys wear out Demarco Murray going in to his free agent season....If the Eagles don't have any intention in bringing Jay Ajayi back, they can carry him like a workhorse this year and just rest him up in spurts in different spots when they think it's best. But you got a nice change of pace guy in Darren Sproles who adds a different dimension to the offense. We saw Corey Clement last year come on as an undrafted rookie and have tremendous success, especially in the Super Bowl catching the ball too as well.  I think they're in a really good situation, they have a lot of depth there, it'll be interesting to see how Doug Pederson goes to different guys, he's got so many different weapons now."
Hear what Maaddi had to say about Carson Wentz recovery, expectations for Fletcher Cox in 2018, depth at Wide Receiver behind Alshon Jeffrey and more