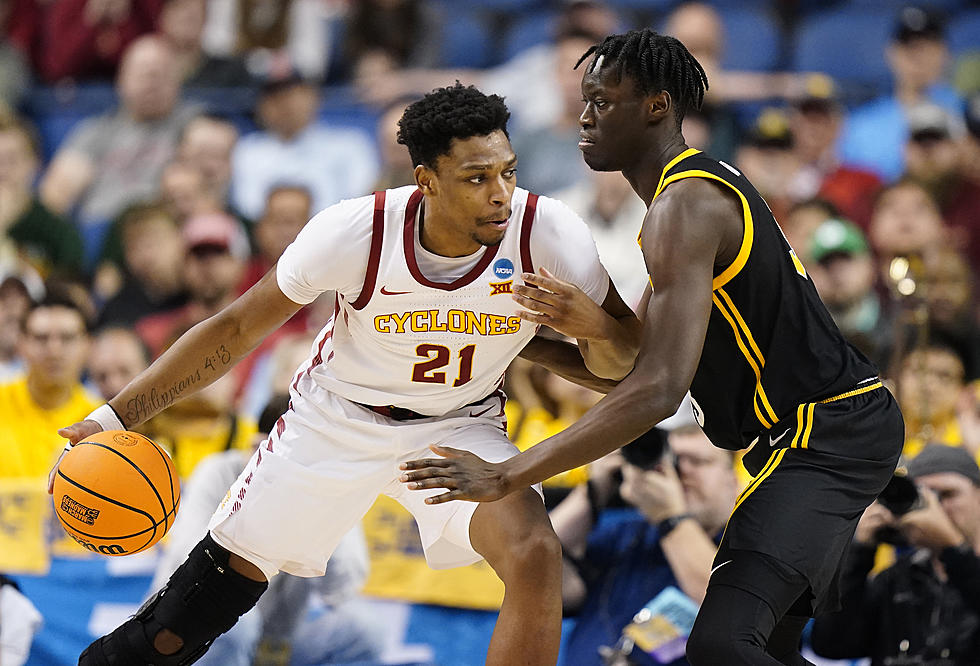 Mainland Regional Alum Osun Osunniyi will play Summer League with the Wizards
Getty Images
Former Mainland Regional High School basketball ball star Osun Osunniyi will play Summer League with the Washington Wizards, who he worked out for in early June.
Osunniyi spent his first four college seasons at St. Bonaventure before transferring to Iowa State for his final season.
The Pleasantville native was a shot-blocking machine during his time at St. Bonaventure, recording a school-best 2.7 blocks per game in four seasons at St. Bonaventure, leaving as the school's all-time leader in blocked shots with 304.
During his one season at Iowa State, Osunniyi averaged 8.2 points, 3.9 rebounds, 1.1 assists, and 1.1 blocks in 33 games, including 29 starts.
He projects as a shot-blocker, with the ability to score around the rim in the pro game.
While at Mainland, he averaged 14.4 points and 11.4 rebounds per game to help lead Mainland to a 22-6 mark and the regional semifinals as a senior.
The NBA Summer Leagues begin play on July 3rd in Sacramento and ends on July 17th in Las Vegas.
25 Best Things to Do in South Jersey — From beaches to boardwalk and everything in between