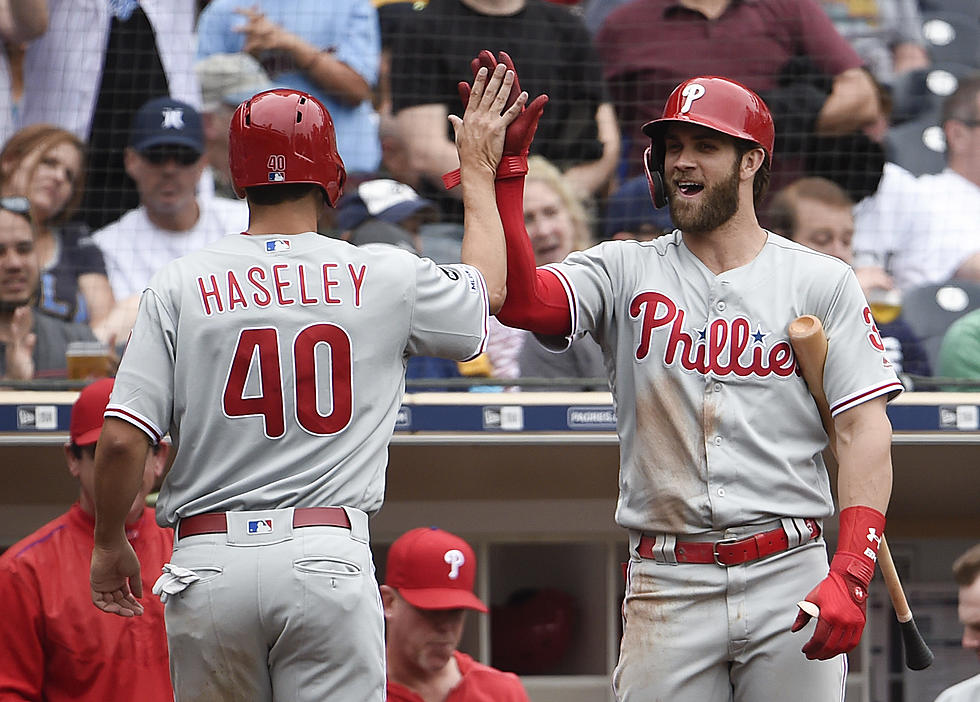 Matt Klentak Addresses Phillies Centerfield Situation
The Phillies selected Haseley with the eighth overall selection in the first round of the 2017 Major League Baseball draft. He made his major league debut in 2019. (Getty Images)
It appears the Phillies are ready to move forward without Odubell Herrera playing everyday in centerfield.
Phillies general manager Matt Klentak, talking to reporters at the Winter Meetings on Wednesday, sounded like he expects Adam Haseley to open the 2020 season as the team's everyday center fielder.
"We think he showed really well for himself as the season went on," Klentak said. "He gives a really good at-bat, he is a left-handed hitter, which balances the rest of our lineup, and I thought his defense was really impressive last year."
The 23-year old former first-round pick hit .266 with five homers, and four steals in 242 plate appearances.
Also looming is what to do with Roman Quinn.  The speedster has dealt with his fair share of injuries, but is a dynamic player when he is healthy and in the lineup.
Though he hit just .213 with four homers 11 RBI and eight stolen bases, he was red-hot in the month August.  Quinn showed his enormous potential, hitting .368 with three homers and four stolen bases, starting eight games.
"I say all that (about Haseley) but we all know when Roman Quinn is healthy and playing his best baseball, you can't take him out of the lineup," Klentak said. "He has to play, he's that dynamic and he impacts the game that much."
Klentak also mentioned Jay Bruce as a reserve outfielder, meaning playing time of Herrera, and even a roster spot isn't assured.
"Odubell is obviously something we have to factor in there, but he's gonna absolutely have to earn whatever he gets," the GM explained. "The situation he left when he was suspended last spring is very different from the situation today."
One things is for sure, there will be plenty of competition in centerfield, something that can only make the Philies better.