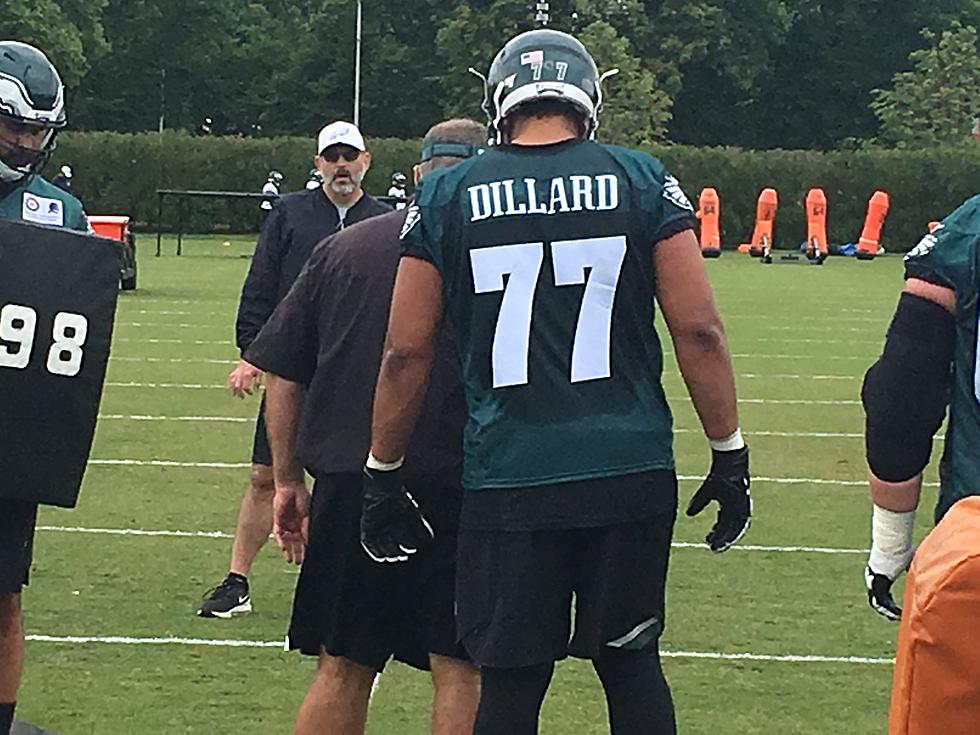 McMullen Daily: Rookies Report to Mini-Camp
(Photo: John McMullen)
The Eagles got their entire draft class under contract on Thursday including first-rounder Andre Dillard, second-rounders, Miles Sanders and J.J. Arcega-Whiteside, plus, Shareef Miller, and QB Clayton Thorson.
While the Eagles typically like to play their offensive lineman at multiple positions, or cross-train them, however Dillard, got all his work at left tackle, to "get his feet wet" at his natural spot.
"Andre is different," explained Eagles head coach Doug Pederson. "We're just trying to get his feet wet with the playbook and get him moving around. At this time, we're just going to kind of keep him where he is at and let him play there."
As for Sanders, he comes in with a chance to make an impact right away art the running back position after a big year at Penn State totaling 1,413 yards and nine touchdowns.
"This is a great opportunity for Miles. No. 1 to come in and really begin to understand I think our playbook and the terminology," Pederson said. "The footwork may be different than what he's used to. He's obviously talented, and we're excited to get him in here and going."
He'll compete for touches with Jordan Howard, Wendell Smallwood and Corey Clement.
As for Arcega-Whiteside, he might have an uphill battle for playing time with a veteran wide receiving core ahead of him, featuring  Alshon Jeffery, DeSean Jackson, and Nelson Agholor.
"Just impressed with his ability to elevate. He's big. He's tall. He's athletic. Good speed. Good hands," said Pederson.
We discussed the Eagles entire draft class and the start of rookie mini-camp for our Football at Four Segment with John McMullen.