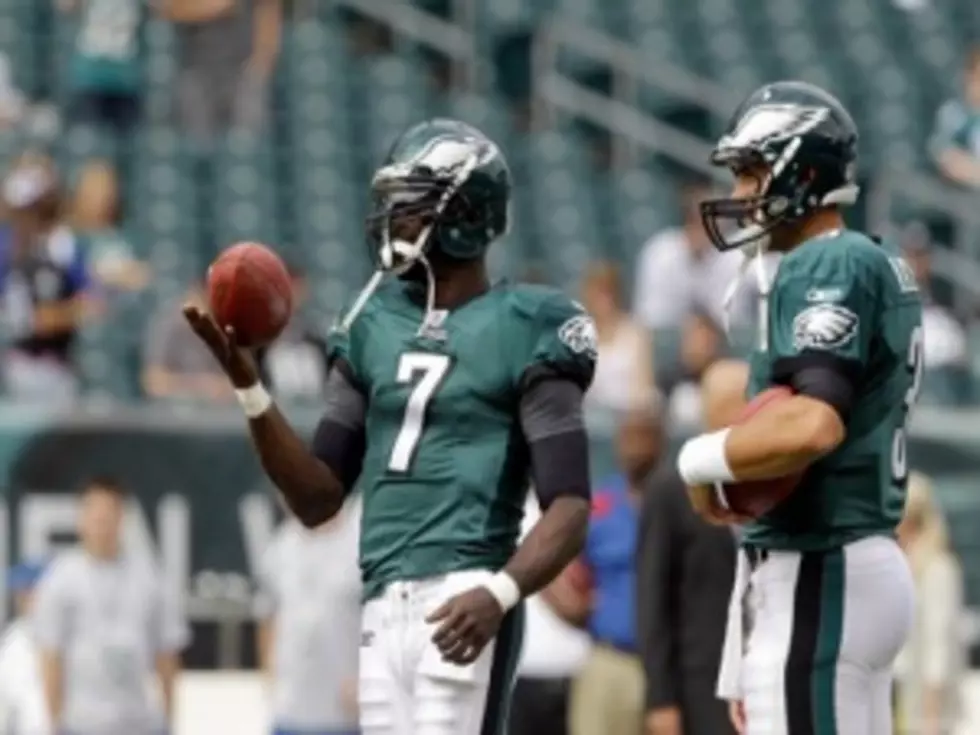 Michael Vick Confirms He is a Dog Owner Again
Getty Images
Vick, who served 18 months in federal prison on dogfighting charges, confirmed Thursday that his family has a dog. The Philadelphia Eagles' four-time Pro Bowl quarterback refused to discuss the topic just a day earlier.
"I understand the strong emotions by some people about our family's decision to care for a pet," Vick said in a statement. "As a father, it is important to make sure my children develop a healthy relationship with animals. I want to ensure that my children establish a loving bond and treat all of God's creatures with kindness and respect. Our pet is well cared for and loved as a member of our family."
Since his release from prison in 2009, Vick has worked with The Humane Society of the United States to speak out against animal cruelty. He's made appearances at schools and spoken to students about the dangers of being involved in dogfighting. Vick says that commitment will continue.
"This is an opportunity to break the cycle," Vick said. "To that end, I will continue to honor my commitment to animal welfare and be an instrument of positive change."
The Humane Society declined to comment.
Vick was banned from owning a dog until completing his probation period. When he first stated his desire to own one, it touched off a firestorm. Some animal-rights activists were outraged along with fans who thought the star player should never be allowed to have a dog.
"I'm not a psychopath. I'm not crazy. I'm a human being," Vick once told The Associated Press about wanting to own a dog. "What happened in my past and what I did in the culture I grew up in doesn't shape and mold me as the person I am now."
Copyright 2012 by The Associated Press