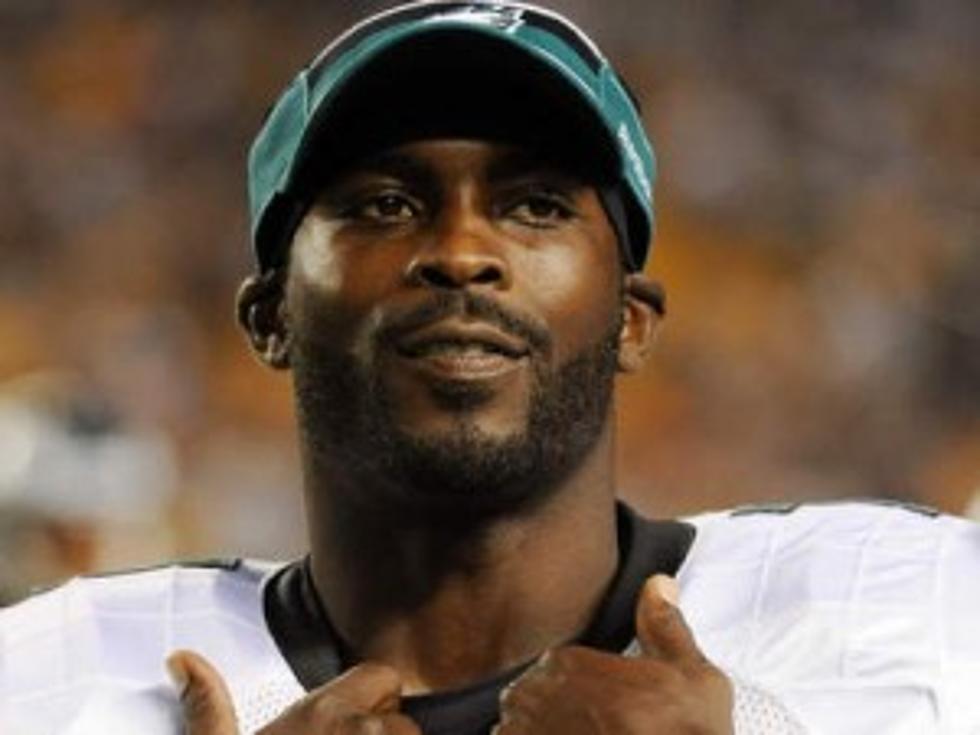 Michael Vick Will Start Season
Michael Vick will be the Eagles' starting quarterback going into the 2013 regular season. (Getty Images)
The Eagles have named Michael Vick their starting quarterback, meaning Nick Foles has lost the quarterback battle.
"This is a one-quarterback operation. This isn't going to be someone's going to look over their shoulder," coach Chip Kelly said while announcing his decision.
Foles needed Vick to struggle in order to have a real shot at the job. It didn't happen. In two preseason games, Vick impressively went 13-of-15 for 199 yards with one touchdown and one interception (on a Hail Mary).  Vick simply played too well to cede the job while showing far superior upside.
Foles is 11-of-14 for 96 yards and a pick. He hasn't necessarily disappointed, but Foles also hasn't stood out - he has played it safe according to most observers and showed tremendous accuracy earlier this summer, but that may have been the result of too many short passes and check-downs.
In the end, the Eagles went with the guy they thought gave them the best chance to win now, Kelly came here to win, not for growing pains.  In the event the Eagles struggle with Vick, they know they can always turn to Foles who will still be counted on in the event that Vick gets injured.
I have always thought that Vick would win the starting job, but I must admit, Foles made it tough.  Maybe in the end this will be a good thing for both Vick and the Eagles.  For now, I trust Kelly and the direction he is taking this team, if he thinks they can be a successful team with Vick, lets see where he can take them.
Eagles fans, what are your thoughts about Vick being names the starter?