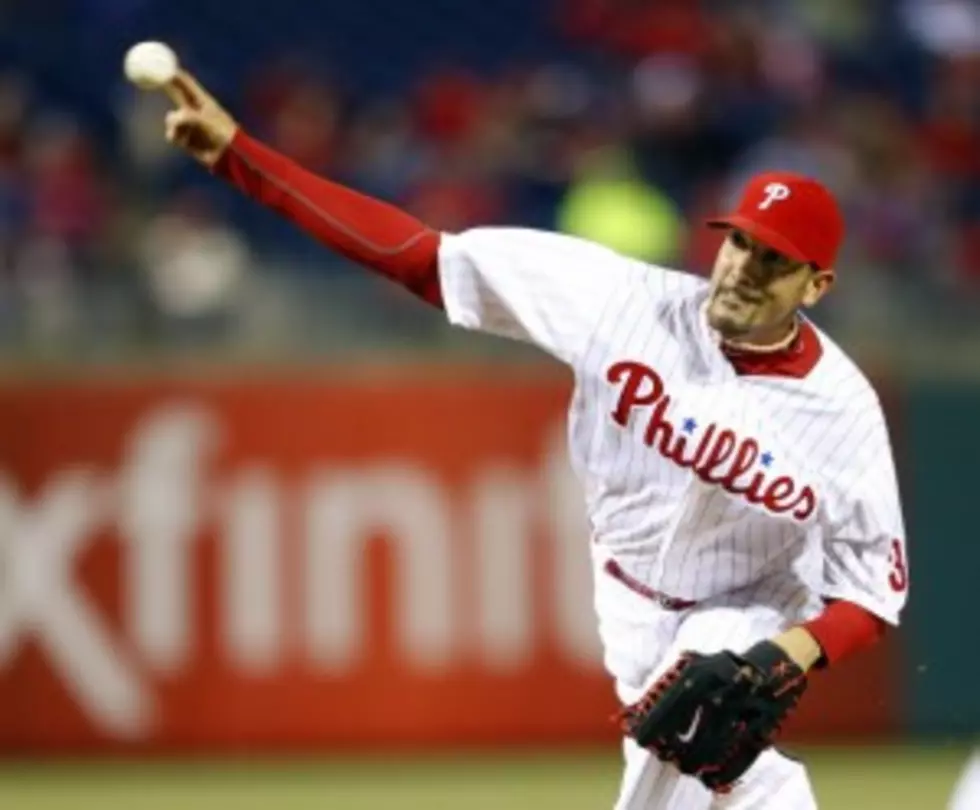 Mike Adams Could Require Labrum Surgery
Mike Adams could require surgery to repair a labrum issue. (Photo by Rich Schultz/Getty Images)
Phillies set-up man Mike Adams could require surgery to repair a labrum issue.
Adams initially went on the disabled list with what was called biceps tendinitis, but the reliever asked for a second opinion and now it sounds like there's something more serious going.
Adams has dealt with the injury for a few weeks before the Phillies finally decided to DL him over the weekend. The high-priced setup man has struggled this season both with his velocity and results.
The Phillies placed Adams on the 15-day disabled list, earlier this season, with a right back strain. Adams admitted that he dealt with Thoracic Outlet Syndrome all of last season.
If Adams has some sort of labrum issue, surgery would most likely end his season and in turn leave the Phillies bullpen very, very thin in front of Jonathan Papelbon.