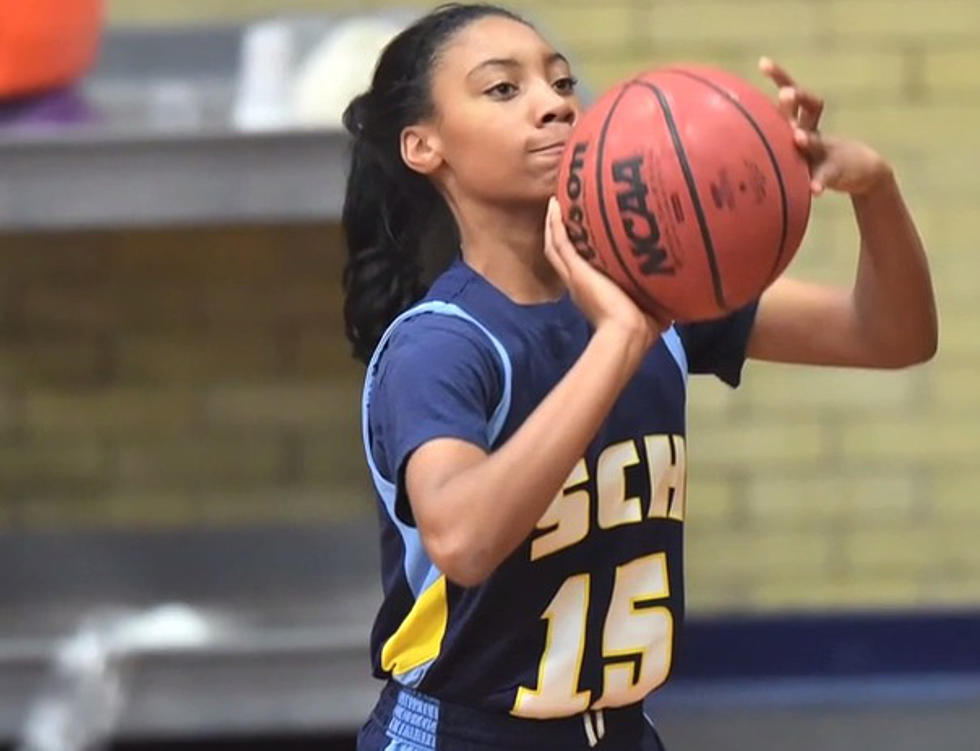 Mo'ne Davis Headlines 97.3 ESPN Girls Basketball Shootout
Little League Star Mo'ne Davis Plays in 97.3 ESPN Girls Basketball Shootout. (Photo: Prime Events)
This year, the tournament features some local flavor along with some talented teams from outside of the Cape Atlantic League.
One highlight will be in the Sunday game when Little League sensation Mo'ne Davis steps on the basketball floor for Springside-Chestnut Hill, PA vs. Timber Creek.
It all starts Saturday at 9am when Mike Frankel hosts the South Jersey Sports Report from Holy Spirit leading up to tip-off of the first game of this year's tournament.
Saturday, January 24, 2015:
Sunday, January 25, 2015: