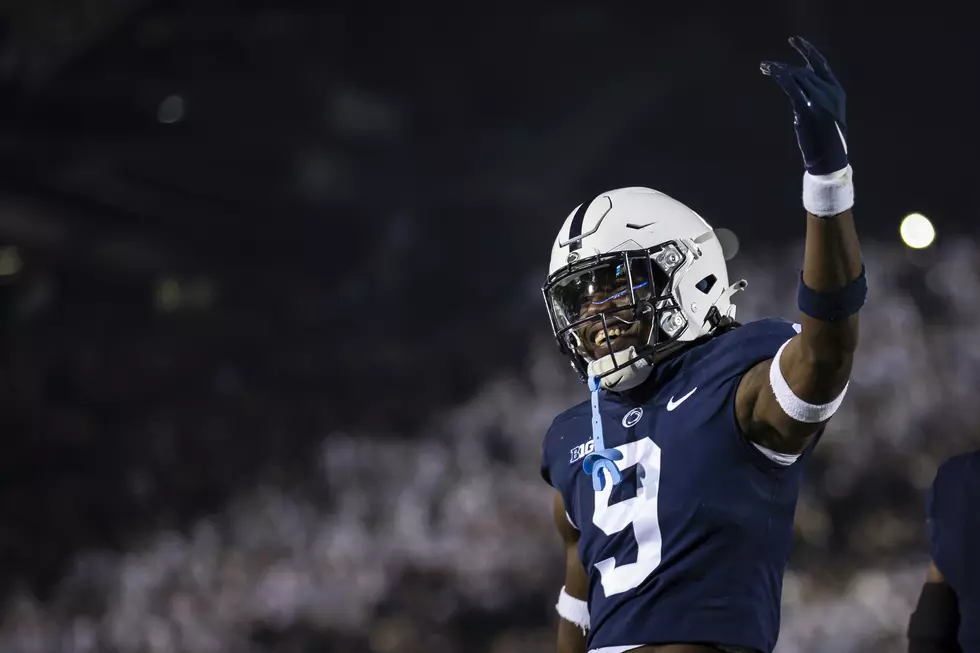 NFL Mock Draft Gives Eagles More Help on Defensive Side of the Ball
Getty Images
A mock draft based on reverse order of team odds to win the Super Bowl this season after four week, gives the Philadelphia Eagles the No. 12 overall pick from their trade with the New Orleans Saints.  They also would have the pick No. 30 to help add to the talent on this roster that is unbeaten through Week 4.
Michael Renner of Pro Football Focus has the Eagles taking Notre Dame edge rusher Isaiah Foskey with the pick.
Foskey is a long, powerful pocket-collapser who has steadily improved every year of his career. At 6-foot-5 and 265 pounds, he has the goods to continue that in the NFL. His 16 pressures in four games are already halfway to his pressure total from a season ago. He can learn from and take over for Brandon Graham in time.
Foskey has been one of the most productive edge rushers, with 18 career sacks, which matches Bryant Young for ninth all-time at Notre Dame. He has three so far for the Fighting Irish this season.
The pick might seem curious for a team that ranks No. 1 in the league in sacks, but Brandon Graham isn't getting any younger and Derek Barnett was lost for the season and likely won't be back.
With pick No. 30 Renner has the Eagles adding Penn State cornerback, , who is the son of former Pittsburgh linebacker Joey Porter.
Darius Slay, who is on the books for $26 million in 2023, could very well be a cap casualty. Even if he's not, the Eagles are in a position to be forward-thinking with their draft strategy. Porter has been lights out to start the year with only nine catches allowed on 22 targets for 89 yards in addition to an FBS-leading eight pass breakups.
The Eagles signed James Bradberry to a one-year deal in the offseason and if he walks would need to find a quick replacement and Porter would fit the bill.
While the NFL Draft is a ways off, its always fun to see what player could join your roster!
Good Morning! Here are the Best Bagel Shops in South Jersey
Where to get the best bagels in South Jersey.