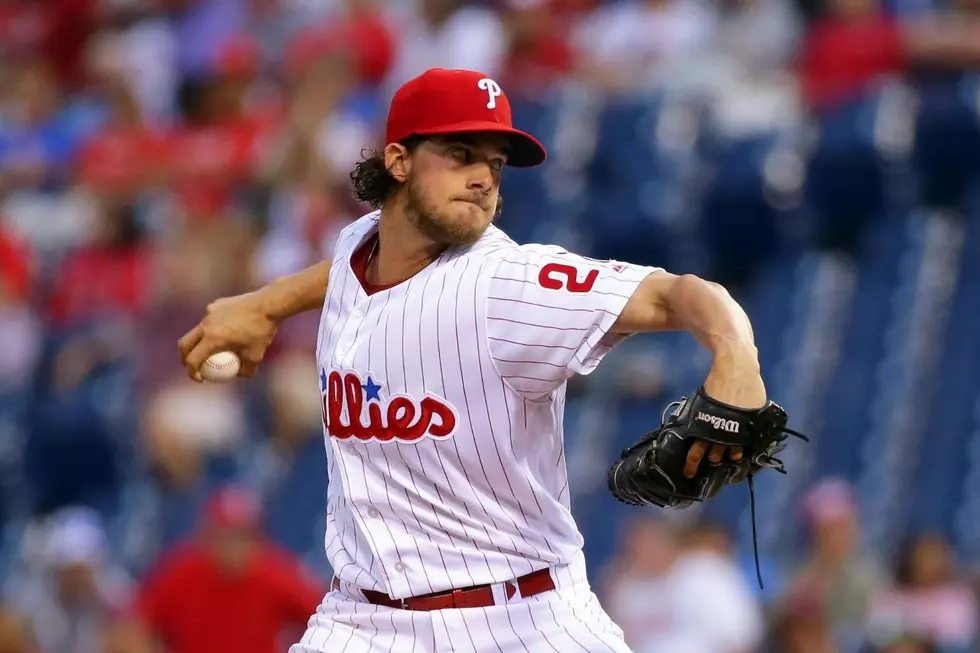 Nola Ties MLB Consecutive Strikeout Record Against Mets
Photo by Hunter Martin/Getty Images
The Phillies begin a six-game road trip with four against the New York Mets, the first of which is a doubleheader.  Aaron Nola took the mound in game one.  By the bottom of the fourth inning, Nola would add his name to the record books.
Nola struck out 10 New York Mets in a row for his first 10 outs of the ball game..  That ties a 51 year-old record set by Tom Seaver of the New York Mets.
Nola got two strikes on the next batter, Pete Alonso.   However, Alonso reached out and lined a double down the right field line.  So Nola will have to settle for a tie of the major league record.
This was a record of its own, however.  Nola now holds the Phillies record for consecutive strikeouts.  Not bad.
Phillies First-Round Picks Since 2000