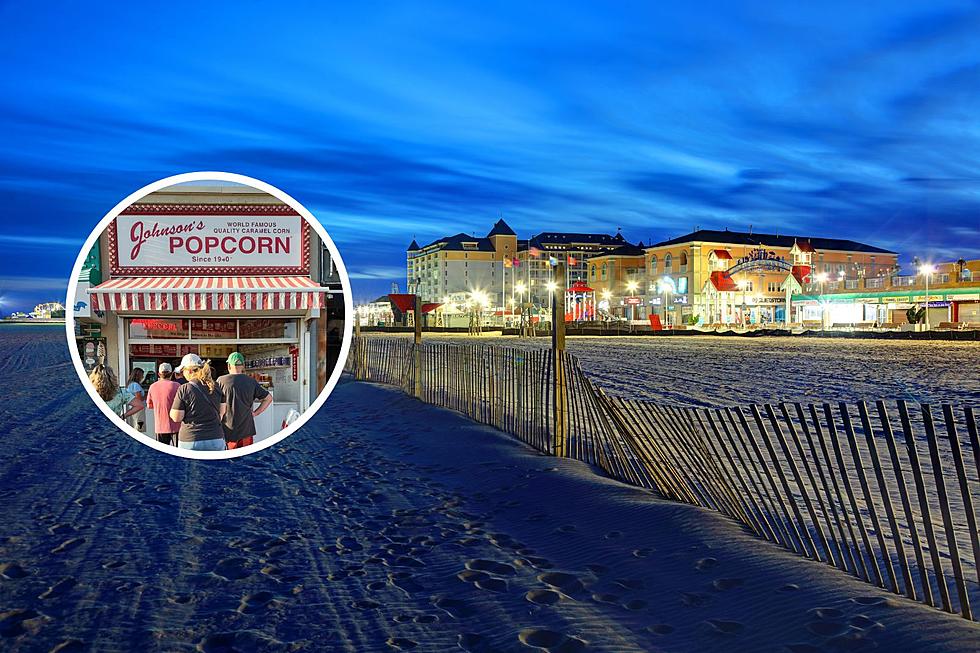 Ocean City, NJ, Popcorn Shop Among Best in America
canva.com
Many South Jersey and Jersey Shore locals have tried a big tub of Johnson's Popcorn on the Ocean City boardwalk.
Many have likely tried their World Famous Caramel Popcorn or one of their other unique flavors. 
However, did you know that Johnson's Popcorn was recently named one of the Top 15 mom-and-pop popcorn shops in America by Taste of Home magazine, coming in at No. 4 overall.
Johnson's Popcorn has been an Ocean City staple since 1940, and Community Cook Dawn Lowenstein fondly recalls seeing (and smelling!) the popcorn while strolling along the boardwalk. You can't miss 'em—they have three stands in Ocean City.
Since 1940, Johnson's Popcorn, which has three locations on the Ocean City boardwalk, has been serving some of the best popcorn in the entire country.
From the Johnson's Popcorn website:
Since 1940, Johnson's Popcorn has been one of the most famous icons of the Ocean City, New Jersey's Boardwalk. The aroma of hot caramel tossed over giant kernels of popcorn has lured millions of visitors to Johnson's Popcorn's storefronts that lie beneath the red and white awnings on Ocean City's famous boardwalk!
You can check out a fresh bucket of Johnson's Popcorn, which is always a popular Christmas gift, every day at their 14th Street, on weekends at this 8th Street store or all summer, or at their original location on Sixth and the boardwalk.
Right now for the holiday season, the 14th Street location is open daily and all year round on Monday through Friday from 9:30-5 p.m. and Sunday from 10:30 to 5 p.m.
Can't make it over to Ocean City, you can buy Johnson's Popcorn at various locations all over South Jersey, plus ACME markets, and Donna's and Norman's Hallmark stores.
Top 10 Things To Do This Off-Season in Cape May, NJ Area
Anyone who has lived in Cape May County knows that even though half the businesses close during the winter, the locals still love living in this area for many reasons. As someone who has lived in Cape May County for over 20 years, here are some of my favorite activities to do in the offseason:
Gallery Credit: Josh Hennig/Townsquare Media