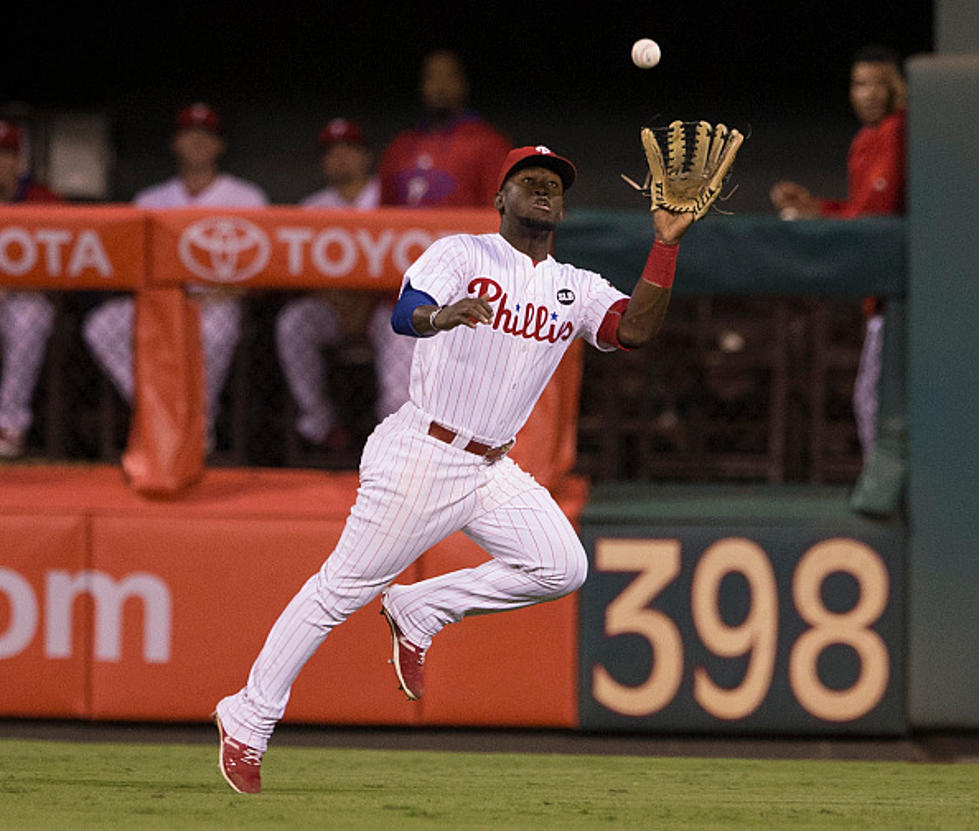 Odubel Herrera Returning to Phillies Lineup Today vs Blue Jays
Mitchell Leff/Getty Images
When the Phillies play their this Grapefruit League game this afternoon in Dunedin against the Blue Jays, it will mark the return of Odubel Herrera to their lineup.
Herrera hasn't played a game since May 26 of the 2019 season.
That season he appeared in just 39 games before serving an 85-game domestic violence suspension. Herrera was arrested back on May 27 after allegedly attacking his girlfriend inside the Golden Nugget Casino in Atlantic City. He allegedly left hand print markings on his girlfriend's neck and scratches on her arms. The charges against him, which included simple assault and knowingly causing bodily injury, were eventually dropped when is then girlfriend decided not to move forward with the chargers, but MLB still decided to suspend him.
In that 39-game stint, the 28-year-old former All-Star hit just .222 with one home run and 16 RBI in 139 plate appearances.
Today he will get the start and play all seven innings in right field, battling fifth in the Phillies lineup.
Herrera played nine games in right field during the 2018 season.
It appears the team is giving him a shot to show some sort of versatility in the outfield, to see if he can win a spot on the 25-man roster.
If Herrera shows he can play the corner outfield spots, it would add to his value, and further his chances of making the Phillies Opening Day roster.   Currently four players, including Herrera are in the mix for the center field position, which also includes Adam Haseley, Scott Kingery and Roman Quinn.
Herrera is not currently on the teams 40-man roster, but the team still owes Herrera $13.85 million for the 2021 season, from the 5-year, $30.5 million deal he signed back in 2017.
Herrera was an All-Star during the 2016 season, hitting .286 with 15 homers, 49 RBI and 25 stolen bases.
Phillies First-Round Picks Since 2000