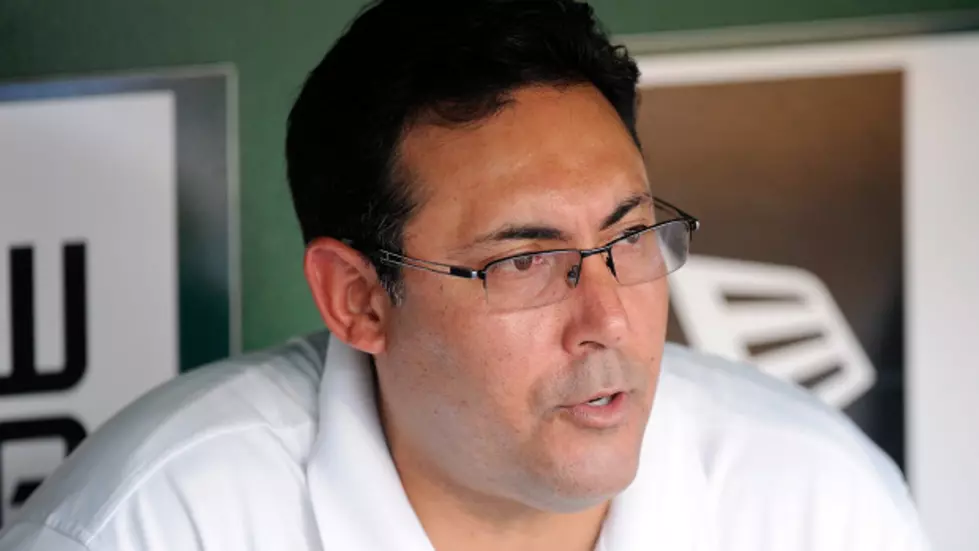 ON DEMAND: Why the Phillies Are "Done" and Why have the Phillies Scouted the Red Sox 6 Out of Last 7 Series
Ruben Amaro should not be the man in charge going forward. (Photo by: Getty Images)
Miss the Sports Bash or do you just want to listen to it again?
The Sports Bash ON DEMAND gives you the chance to go back and hear what you missed. Its the Sports Bash with Mike Gill and Todd Ranck.
Here is today's show: Tuesday June 10th, 2014
Our Sixers insider, part of Liberty Ballers, called in to talk about the ESPN report saying that the Sixers are after the first overall pick. They have contacted the Cavs about trading for it and are willing to give up the third selection and Thaddeus Young. They are said to be unwilling to surrender both top-10 picks. The player they are after is Andrew Wiggins, it's been Wiggins all along. Bodner also chats about the possibility of drafting Dario Saric, a foreign player that could wind up staying overseas.
Talked about the deconstruction of the Phillies and proclaimed them as: "done." Law said that the trades and decisions made by the Phillies is what really did them in, having no analytic guy in the front office. The Phillies are still suffering from trading Cliff Lee in the beginning to the Mariners for 3 players who have not contributed. Law also talks about the Phillies farm system and how they did in the MLB draft. Follow Law on Twitter.
National baseball writer for Boston Globe was on to talk about the Phillies potential firesale and if the Red Sox have any interest. The Phillies have scouted the Red Sox 6 out of the last 7 series and there could be a match there. Cafardo has been told that the Red Sox have no interest in John Mayberry, Jr, Chase Utley or Jimmy Rollins. Red Sox, like the Phillies, have been struggling this season and could be looking to upgrade come July 31st.
It's a Tuesday edition of top tweets!
Talks about Eagles OTAS and what he's been noticing so far. Mosher talks about the rookie players, including the recently signed Marcus Smith who has been practicing at Connor Barwin's position. Jordan Matthews has had a huge impact in his first days with the Eagles and Mosher says that Matthews will be catching clutch passes this season when the team needs them. The Eagles depth chart is starting to shape up here, according to Mosher.