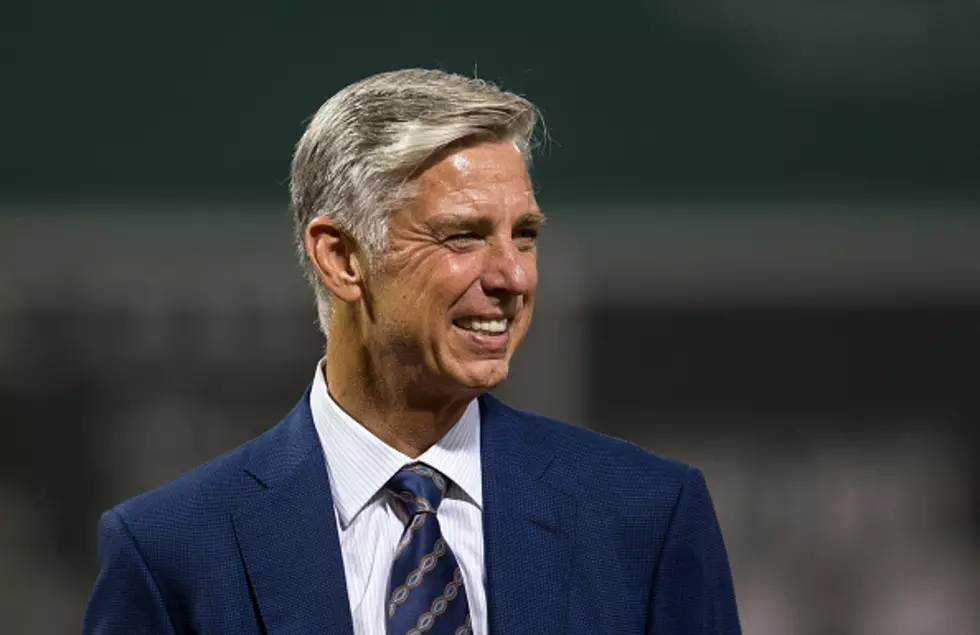 One Player the Phillies Should Trade for Before the MLB Trade Deadline
Getty Images
With the Sixers season coming to an unexpected halt, the Philadelphia Phillies are the only team in town that is currently in action.
The problem is the action on the field hasn't been all that exciting through the first 69 games of the 2021 season. The team struggles defensively, the lineup goes hot and cold, the starting pitching has been inconsistent and the bullpen has been a mess - again.
While the offense has shown some signs of life at times and the starting pitching has a solid top three with Zack Wheeler, Aaron Nola and Zach Eflin, its the Phillies bullpen that is again the main issue.
With the MLB Trade Deadline just over a month away, ESPN.com listed one player each team should target or move to help improve their organization.  Interestingly enough, ESPN senior MLB writer David Schoenfield says the Phillies should be adding, not selling at the deadline, suggesting the team acquire Cubs closer Craig Kimbrel.
The bullpen gets much of the blame for what is shaping up as another .500-ish season -- and understandably, given it ranks 24th in the majors in win probability added -- but the offense ranks ninth in the NL in OPS, 10th in isolated power and eighth in runs. Not bottom of the barrel, but not championship caliber.

So that gets us back to the bullpen. Will the Cubs trade Kimbrel, who has been one of the best closers in the league? It's becoming less likely that happens, but that shouldn't prevent Dave Dombrowski from inquiring -- and his history suggests he's not against trading prospects.
The 33-year-old right-hander is having an excellent season in Chicago, posting a 0.61 ERA, 0.65 WHIP, and 49 strikeouts over 29 1/3 innings with 20 saves and three blown saves for the Cubs. Meanwhile Phillies closer Hector Neris has had a solid season with 3.04 ERA, 1.09 WHIP, and 33 strikeouts over 26 2/3 innings while going 10-for-14 in save chances on the year.
Adding a pitcher like Kimbrel and moving Neris into a setup role would help the Phillies bullpen and move everyone down an inning, giving the team a deeper bullpen.
Will it get them to the playoffs?  That remains to be seen, but it could help them sure there leaky bullpen moving forward.
9 New Jersey Food Staples You Couldn't Live Without After Moving Away
Would really miss NJ's food THAT badly if you were to move out of state? The answer to that question is a hard 'yes'. Yes, you would. Especially these nine items that aren't as good anywhere else.
The Funniest Yelp Reviews of an Atlantic City Strip Club
Please note: We cleaned up a lot of these comments to make them readable by fine readers such as yourself.