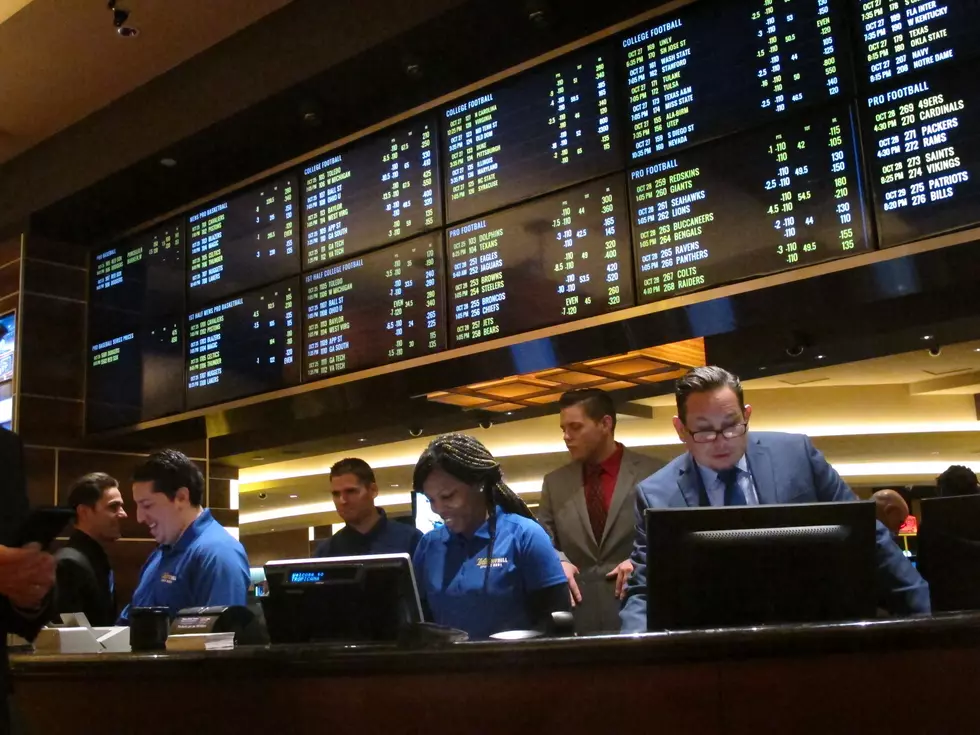 Over/Under Win Totals for Phillies, MLB Teams for 2020 season
(AP Photo/Wayne Parry)
Its starting to get real, as oddsmakers have set the lines for the MLB's 60-game schedule, releasing over/under win totals
Betonline.ag set the Philadelphia Phillies' win over/under at 31.5, seven wins below the two top teams; the Dodgers and Yankees were set at 38.5 wins, but only ranking fourth in their own division,.
Among N.L. East teams, the Phillies had the fourth-highest over/under. Only the Miami Marlins were lower, not surprising given that the Marlins finished 40 games behind Atlanta in the division last year.
Here's the full list of teams and their over/unders, via betonline.ag.
MLB Win Totals (From Highest to Lowest)
Los Angeles Dodgers                38½
New York Yankees                    38½
Houston Astros                         35½
Minnesota Twins                       34½
Atlanta Braves                           33½
Oakland Athletics                      33½
Tampa Bay Rays                       33½
Washington Nationals                33½
Cleveland Indians                      32½
New York Mets                          32½
St. Louis Cardinals                    32½
Arizona Diamondbacks              31½
Boston Red Sox                        31½
Chicago Cubs                           31½
Chicago White Sox                    31½
Cincinnati Reds                         31½
Los Angeles Angels                   31½
Milwaukee Brewers                   31½
Philadelphia Phillies                   31½
San Diego Padres                     31½
Texas Rangers                          29½
Toronto Blue Jays                     28½
Colorado Rockies                      27½
Pittsburgh Pirates                      25½
San Francisco Giants                25½
Seattle Mariners                        25½
Kansas City Royals                   24½
Miami Marlins                            24½
Baltimore Orioles                       21½
Detroit Tigers                            21½
Phillies First-Round Picks Since 2000