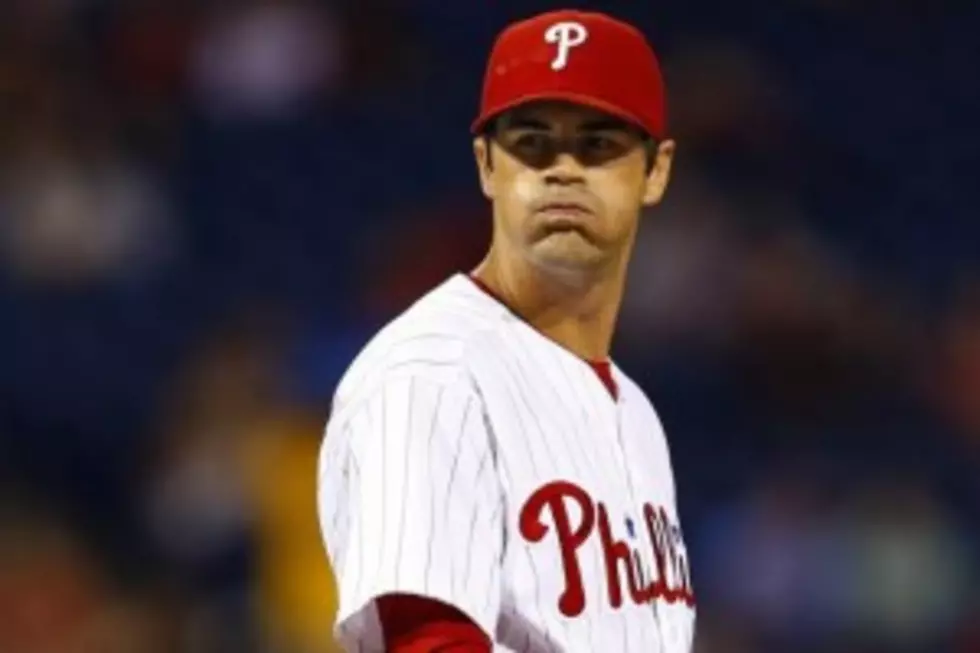 Padres Still in Touch With Phillies About Cole Hamels
Phillies general manager Ruben Amaro is on record as saying he thinks Cole Hamels will be in a Phillies uniform this season. (Getty Images)
However in the report, Rosenthal notes that some sources feel the Padres don't have the talent to complete the deal.
"I don't really foresee him being moved," Amaro said. "It is possible because we're literally keeping our minds and eyes and ears open on every player that we have on our roster. That said, he's one of the best pitchers in baseball. And so, if we were to move him, we're going to have to get some of the best prospects in baseball back."
One prospect that the Padres have that might interest the Phillies would be catcher Austin Hedges.  Hodgers was recently rated the 51st best prospect in baseball and the Phillies have reportedly been asking for a young catcher in any deal involving Hamels.
At this point the Phillies will need to be blown away by someone to make a deal but that doesn't mean they should be closed-minded.  If the right deal still exists then they Phillies need to make it.  While Hamels is a great pitcher and  life-long Phillie - he can't help this team compete at the level they need win a division title or World Series title anytime soon.
There is some feeling that with Hamels and Lee the Phillies have a very good one-two punch at the top of the rotation.  The Phillies could let both of those guys start the season with the team and let teams call them throughout the season.