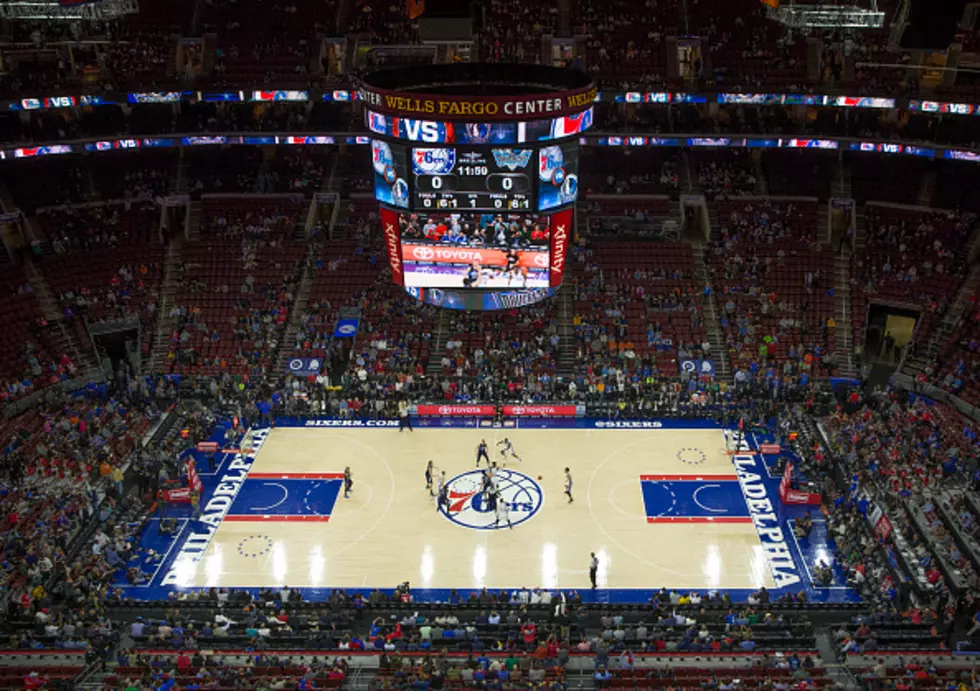 Philadelphia 76ers Preseason Schedule is Out
Getty Images
Summer is still in effect, but sooner than we know, the Philadelphia 76ers will be gearing up in the fall for their 2019-2020 season. Right now, it's unclear when, where, and who the Sixers will play in 2019. Outside of the Christmas Day schedule leak, there isn't too much information on the NBA schedules for next season quite yet.
However, the NBA did offer the preseason schedules to hold everybody over. And on Monday, the Sixers Twitter account released the five-game schedule with the dates, times, locations, and opponents. On October 8th, the Sixers will tip off the 2019-2020 NBA Preseason.
The preseason starts off with a non-NBA opponent. October 8th, the Sixers will host the Chinese professional team, the Guangzhou Loong-Lions at seven o'clock at The Wells Fargo Center. Three days later, the team will travel for one of their two road games to face the Charlotte Hornets at 7:30 PM Eastern Time.
Then, the Sixers will fly down to Central Florida to take on a familiar opponent in the Orlando Magic. As the Magic have a former first-overall pick from the Sixers in Markelle Fultz, that game could be an interesting one to keep an eye on although it's unclear if Fultz will actually partake in his Magic debut then or not.
As you can see, neither of the road games in the preseason will be broadcasted locally on television for Sixers fans. The final two games of the preseason occur on October 15th against the Detroit Pistons and October 18th against the Washington Wizards. Both of those games are at home and will be played at 7:00 PM Est.
Justin Grasso covers the Philadelphia 76ers for South Jersey's 97.3 ESPN. You can follow Justin on Twitter: @JGrasso_