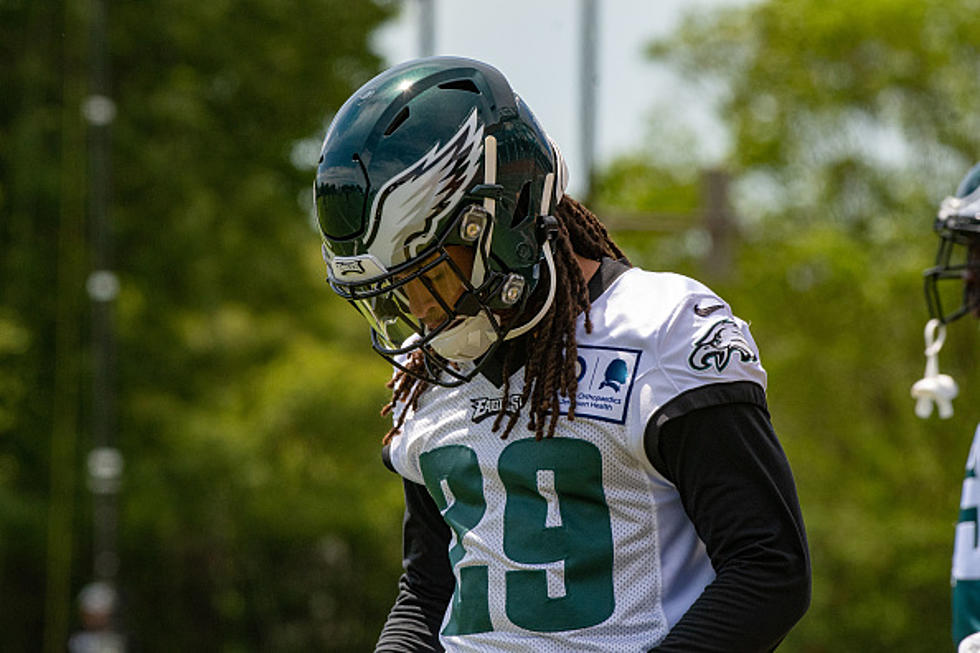 Philadelphia Eagles Extend Avonte Maddox
Icon Sportswire via Getty Images
First it was Dallas Goedert, now the Eagles are extending his 2018 draftmate Avonte Maddox.
The former fourth-round pick as been a valuable member of the Jonathan Gannon's defense this season as the team's nickle cornerback.
"He wears a lot of hats, explained Eagles defensive coordinator Jonathan Gannon on Wednesday. "He's in the run game, he's covering man to man. He's in zone. He's got a pattern match. He makes a lot of adjustments."
Maddox gets a three-year, $22.5 million with $13.3 million in guaranteed money.
The 25-year old slot corner, has 45 tackles, one interception, and two forced fumbles this season.
"That guy has to play winning football in there for you because of what we ask him to do, Gannon added. So, he's doing an excellent job. I love having him."
The Eagles have locked up their entire 2018 draft class, with Dallas Goedert, Josh Sweat, Jordan Mailata all signing extensions this season.
Every member of the 2018 class has turned into a starting player on the Eagles, with Mailata at left tackle, Sweat at defensive end, Goedert at tight end and now Maddox at slot corner.
8 Things That Could Work at Bader Field