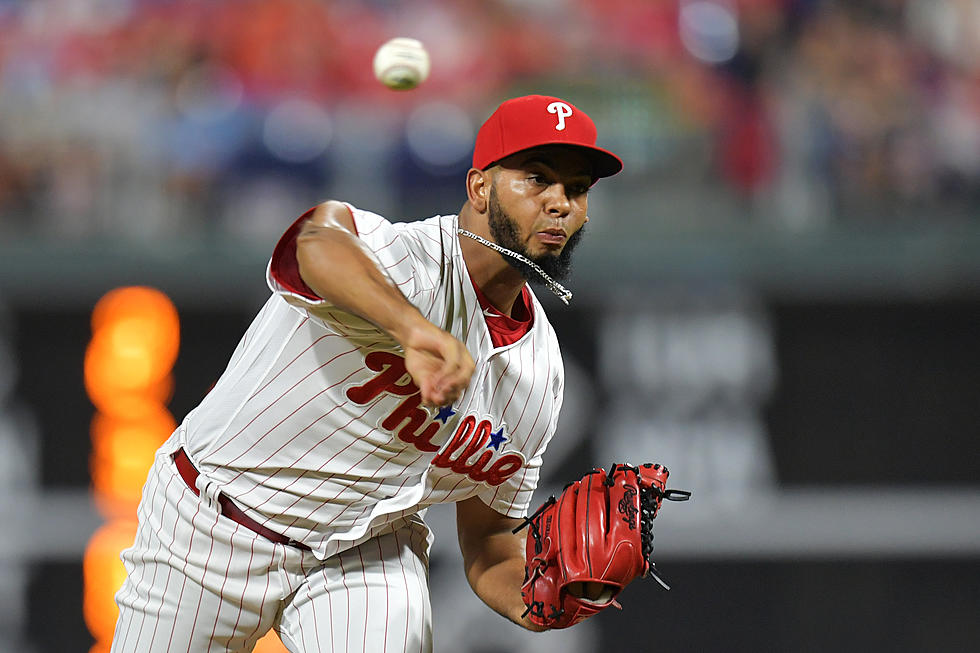 Phillies Bullpen Losses Another Valuable Arm
Seranthony Dominguez. (Photo by Drew Hallowell/Getty Images)
While Hector Neris closed out another Phillies win in the ninth inning on Friday, earning his 13th save of the season, but the rest of the bullpen is falling apart with injuries crippling the pen.
The team now has seven relief pitchers on the shelf.
The Phillies placed Seranthony Dominguez on the 10-day injured list with ulnar collateral ligament damage in his right elbow and the right-hander could need Tommy John surgery according to Phillies GM Matt Klentak.
"Maybe a bunch of stuff happen to us at once and it was bad luck," Klentak pontificated on Friday to the media before the game. "I'm not saying that it is bad luck, but its certinly possible.  I can assure you, we're looking into it and if there is anything we can do to, to adjust, we will do that.  But right now we have not found the exact reason."
In addition to Dominguez, the team is without Adam Morgan, Pat Neshek, David Robertson, Tommy Hunter and Edubray Ramos in their bullpen.
The good news is, Ramos could be back for the Phillies next series against the D-Backs, while Neshek and Morgan could join the team on the next road trip in Atlanta.
With all the injuries in the pen, the Phillies signed Fernando Salas, 34, to a minor league contract. Salas has been pitching in the Mexican League, where he posted a 3.90 ERA, 1.30 WHIP and 28/4 K/BB ratio across 27 2/3 innings.
The veteran pitched in 41 games last season for Arizona, going 4-4 with a 4.50 ERA in 40 innings pitched.