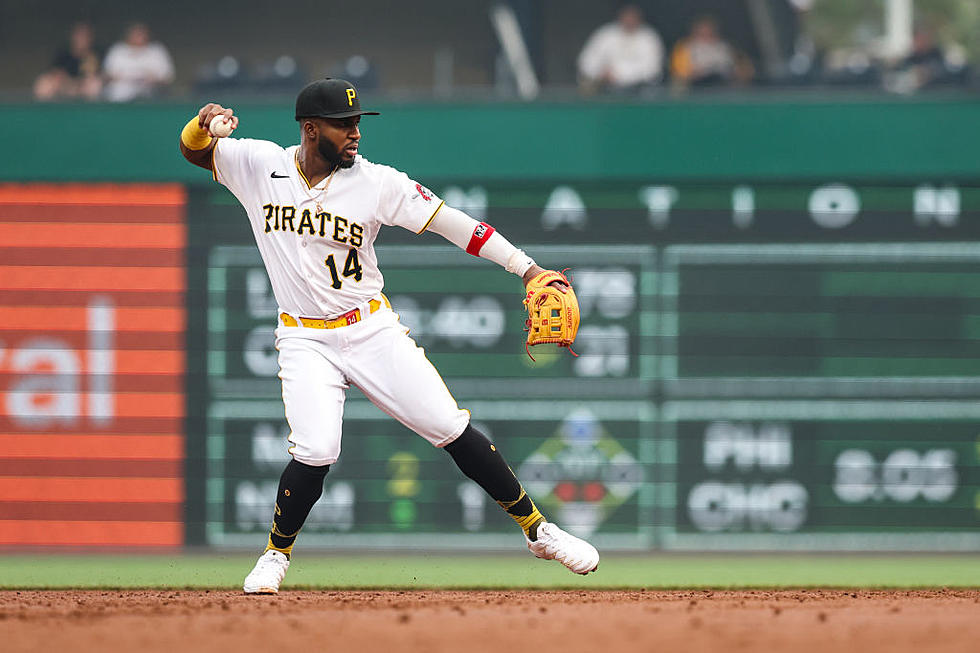 Phillies Designate Harrison, Acquire IF Castro in Trade
RodolfoCastro should replace Josh Harrison on the Phillies bench (Lauren Leigh Bacho/Getty Images)
The Phillies big splash of Tuesday was to acquire starting pitcher Michael Lorenzen from the Detroit Tigers.  That move became official shortly after the rumors came forth from the media.  To make room for Lorenzen, infielder Josh Harrison was designated for assignment.  That opened space for the Phillies to add another infielder.
Rodolfo Castro 
The deal is pending physicals, reports Alex Coffey of the Philadelphia Inquirer.
Bailey Falter no longer appeared to be part of the Phillies' plans.  So it makes sense the Phillies would move him.  It will be interesting to see if the Pirates use Falter in the major leagues right away.
Castro is a switch-hitting second baseman, shortstop, and second baseman.  He is batting .228 on the season.  He should fill the bench role that Harrison filled, while providing some extra versatility.
Castro's biggest strength: His OPS against left-handed pitching is .906.  That had to be of interest to the Phillies.
It is unclear if the Phillies made a deal for a right-handed outfield bat ahead of the deadline just yet.