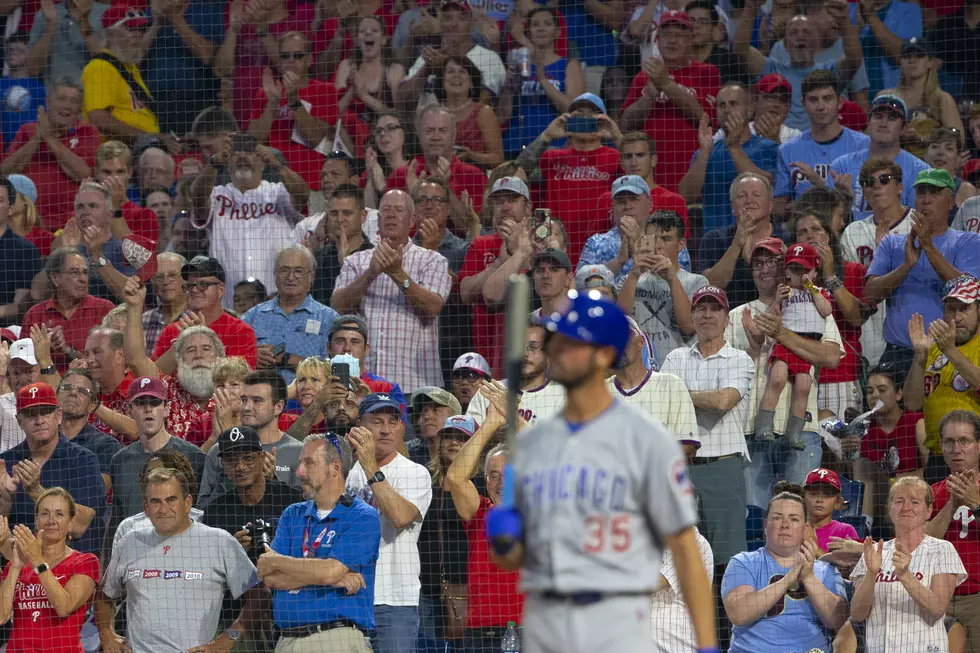 Phillies Fans Acknowledge Cole Hamels in Return to Philadelphia
Getty Images
Charlie Manuel wasn't the only member of the 2008 World Series Phillies making his return to Citizens Bank Park on Wednesday Night. World Series MVP Cole Hamels was pitching in Philadelphia for the first time since 2015, this time wearing an opposing uniform.
While Manuel's return was filled with success, Hamels was not.
Hamels had as night he'd like to forget in his return to Philly, surrendering eight runs on nine base hits, yielding two walks in just two inning of work.
The Phillies fans did stand to acknowledge Hamels on multiple occasions. First when he took the mound in the bottom of the first inning, then when he came to the plate, and finally when he was pulled from the game in the third inning.
It was the first time Phillies fans got to see Hamels and thank him for his time and accomplishments he attained during his time in Philadelphia.
"Its nice to get back," Hamels acknowledged. "This is a great place, great memories - just a tremendous fan base and great organization - this is an amazing place to play."
Hamels was drafted by the Phillies in the 2002 draft and made his big league debut for the team during the 2006 season. Overall, he spent 10 seasons in Philly before being traded during the 2015 season to Texas.
During his 10 seasons in Philly, Hamels was 114-90 with a 3.30 ERA.  He threw a no-hitter in his final Phillies start in 2015, made four All-Star games and was the 2008 NLCS and World Series MVP.
"This is an amazing place to play," Hamels said. "Its definitely toughened me up too, games like this, it takes the tough love from Philly - its what taught me how to do it (get better). I need to get them (the fans) the credit where credit is due."