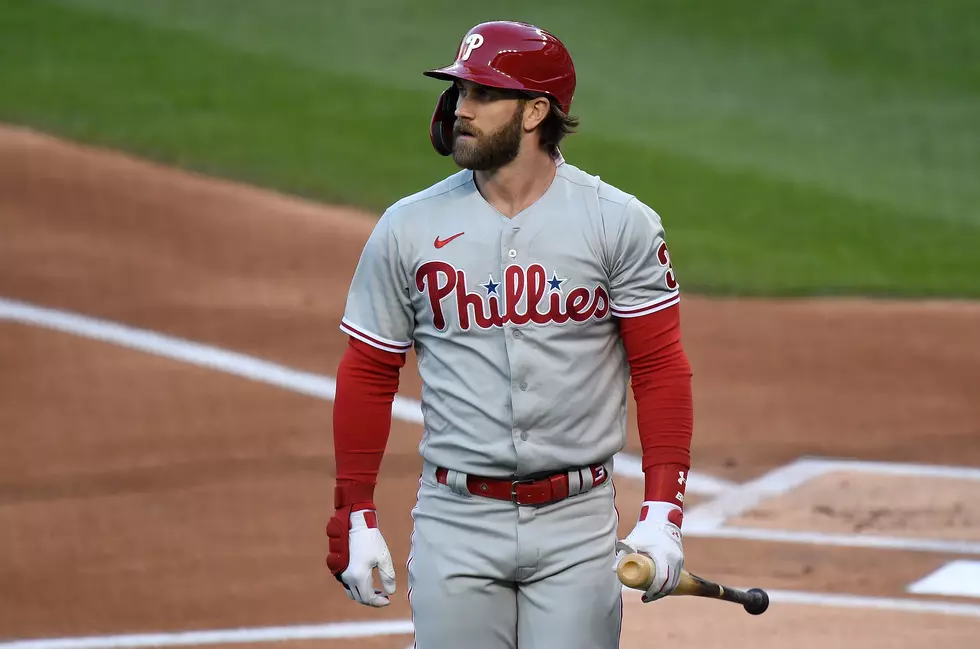 Phillies' Leaking Oil During Season's Final Week
Getty Images
In the major league baseball's final week of the season, the Phillies started it filled with errors, ejections and a lack of offense at the most opportune time.
The Phillies had been a perfect 6-0 against the Nations this season, but when it mattered the most, their true colors came shining through against a pitcher who lowered his ERA to 6.80 after shutting down the Phillies anemic offense on Monday.
Enter your number to get our free mobile app
"For whatever reason we just didn't play well tonight," admitted Phillies manager Joe Girardi after the game, which dropped the Phillies to the No. 8 position in the playoff field.
"We need to play better moving forward if we want to play in October."
Bryce Harper continues to struggle during the biggest month of the regular season, hitting just .218 after a 0-4 night featuring three strikeouts.
"We have to win and get in the first round and get going," Harper said. "There is no time to complain, there is no time to say oh I don't feel good, there are teams creeping right up on us."
The Phillies currently hold a half game lead over both the Giants and Brewers for the final wild card spot in the National League.
The Phillies face a real issue in the final week of the season with a doubleheader today, and the possibility of having to use both Aaron Nola and Zack Wheeler on Saturday and Sunday, which would pretty much make them unavailable for at least the first two games of the playoffs, should they make it.
While the Phillies might be able to pick up the pieces and find their way into the postseason, they might need to fight and claw to the seasons final day to make it happen, making a short postseason appearance very possible.