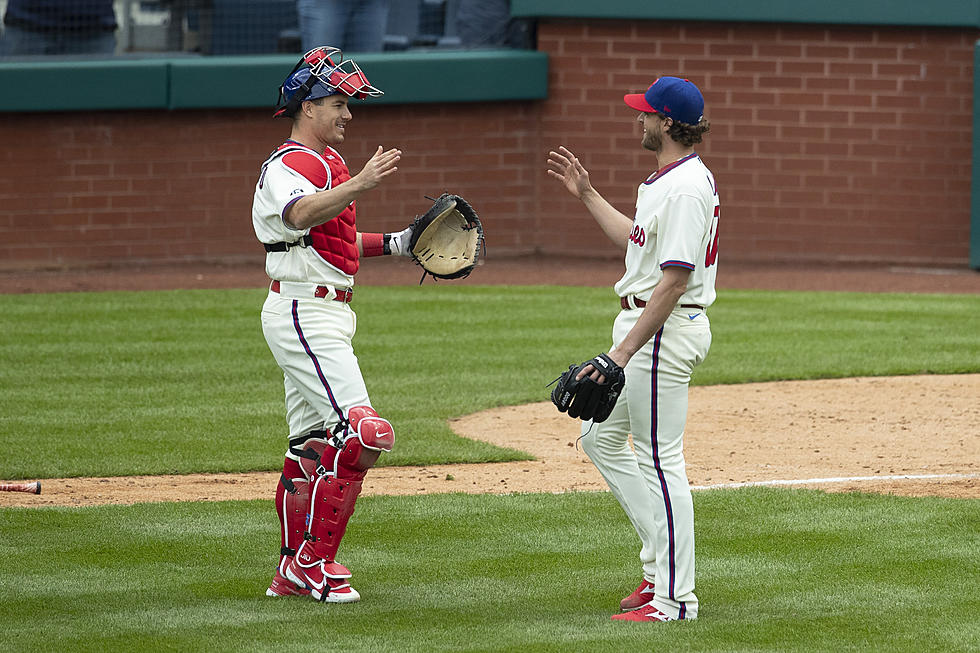 Phillies Make it Official: Aaron Nola Will Start Game 1 vs Astros
Getty Images
The Phillies are making a slight change to their starting rotation for Game 1 of the World Series.  Aaron Nola will get the start in Game 1 in Houston against the Astros, with Zach Wheeler getting the ball in Game 2 on Saturday night.
The last time we saw Nola pitch, it was out in San Diego in Game 2 of the NLCS, where he lost a 4-0 lead, giving up six runs on seven hits over 4 2/3 innings of work. However, he dominated in his first 2 starts this postseason against the Cardinals and Braves.
Overall, the 29-year-old right-hander posted a 3.25 ERA, 0.96 WHIP, and 235 strikeouts and walked just 29 in 205 regular-season innings.
Wheeler, who pitched the Game 5 clincher on Sunday, will get an extra day of rest and pitch in Game 2, giving up just two runs on three hits, adding eight strikeouts and did not walk a batter in six inning of work.
He's allowed just five runs on 10 hits with a 125 strikeouts in 15 1/3 innings (four starts) this postseason.
Thomson also said on Wednesday that the Phillies will have 4-man rotation, while he didn't announce the rotation, its likely they go with Ranger Suárez in Game 3 and a bullpen game with a guy like Bailey Falter. Kyle Gibson or Noah Syndergaard getting the ball in that game.
The Ultimate South Jersey Pizza Guide