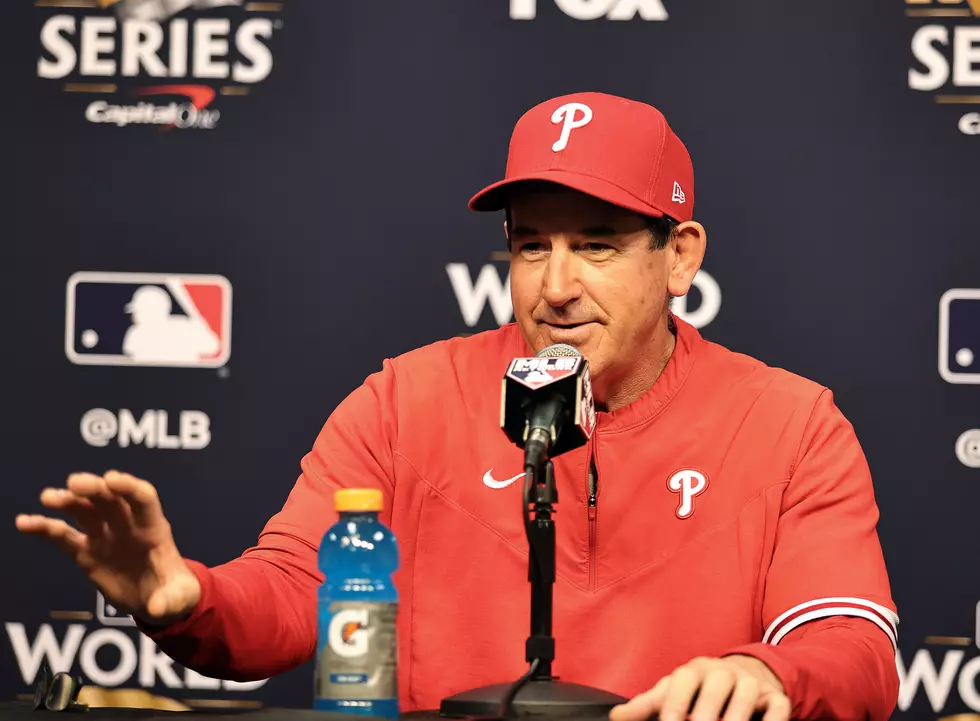 Phillies Manager Rob Thomson Named No. 2 Most Handsome MLB Manager
Getty Images
Philadelphia Phillies manager Rob Thomson, despite not winning a World Series, became a pretty popular guy in the Delaware Valley.
The manager helped steer the ship for the Phillies, following the dismissal of Joe Girardi.
Thomson helped lead the Phillies back to the playoffs for the first time since 2011 and his steady style was a big reason the team advanced all the way to the World Series.
But the most surprising honor of all was revealed on Wednesday. Thomson appears to be one of the best looking managers in Major League Baseball.
According to Gambling.com, which uses popular beauty measurement app Golden Ratio Face, Thomson was ranked as the No. 2 Most Handsome manager in baseball, behind only Mets manager Buck Showalter.
Rounding out the Top 5 are Torey Lovullo at No. 3, David Ross at No. 4 and Terry Francona No. 5.
So Rob Thomson, you are one handsome S.O.B!
Phillies Managers with the Most Wins Since 1980
Here are the Phillies managers with the most wins in team history.