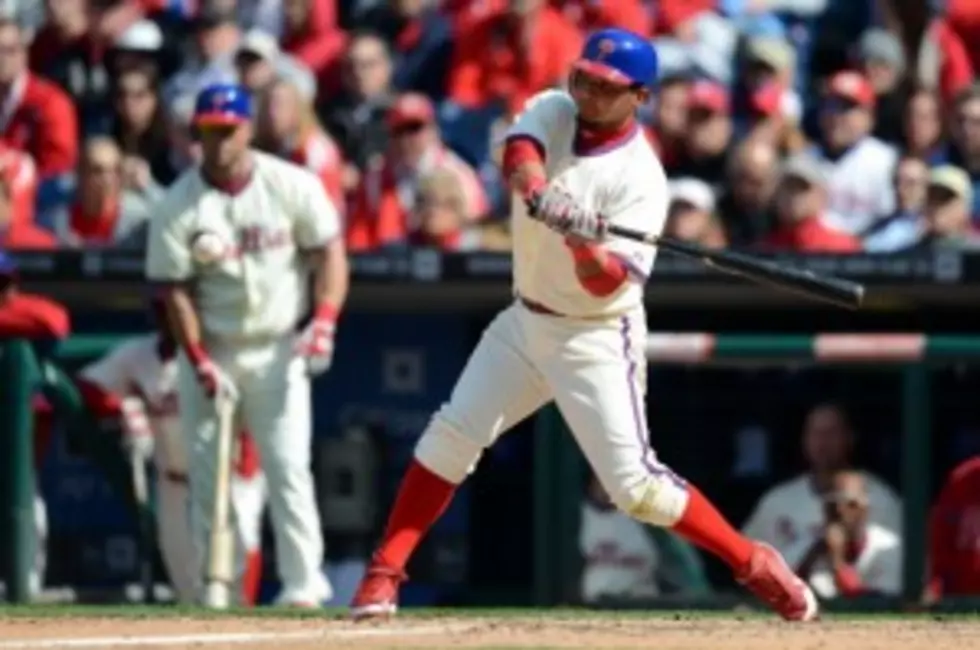 Phillies Notes: Injuries Could Cost a Pair of Phillies Opening Day
Freddy Galvis will open the season on the disabled list due to a staph infection in his leg. (Photo by Drew Hallowell/Getty Images)
In what seems like the longest, most drama filled Phillies spring training in recent memory - the Phillies received more bad news.
Darin Ruf will be sidelined for 4-6 weeks after being diagnosed with a Grade 1/2 left oblique strain.  Ruf will now have to wait until sometime in May to make his season debut, he has felt some discomfort in his left oblique for the last week and aggravated the ailment Thursday.
Ruf looked likely to make the big league roster, playing some outfield and maybe sharing some time with Ryan Howard at first base, seeing time against tough left-handed pitching.
With Ruf likely missing some extended time, Tony Gwynn Jr. looks more likely to make the opening day roster.
Freddy Galvis was going to be sidelined until Friday after having an abscess removed from his left knee removed - but he will now start the season on the disabled list due to a staph infection in his leg.
The infection occurred after Galvis had surgery Wednesday to remove an abscess from his left knee, meaning Ronny Cedeno and Reid Brignac now have a shot to make the Phillies' opening day roster as utility men.
Galvis has been a favorite of manager Ryne Sandberg for his work ethic and hustle and looked like he was going to have an expanded role this season - that will have to wait a few weeks now.
In other Phillies news, CBS Sports' Jon Heyman reports that the Phillies have made John Mayberry available via trade.  The 30-year-old has batted .246 with 40 homers over the last three, mostly disappointing seasons for the Phillies.