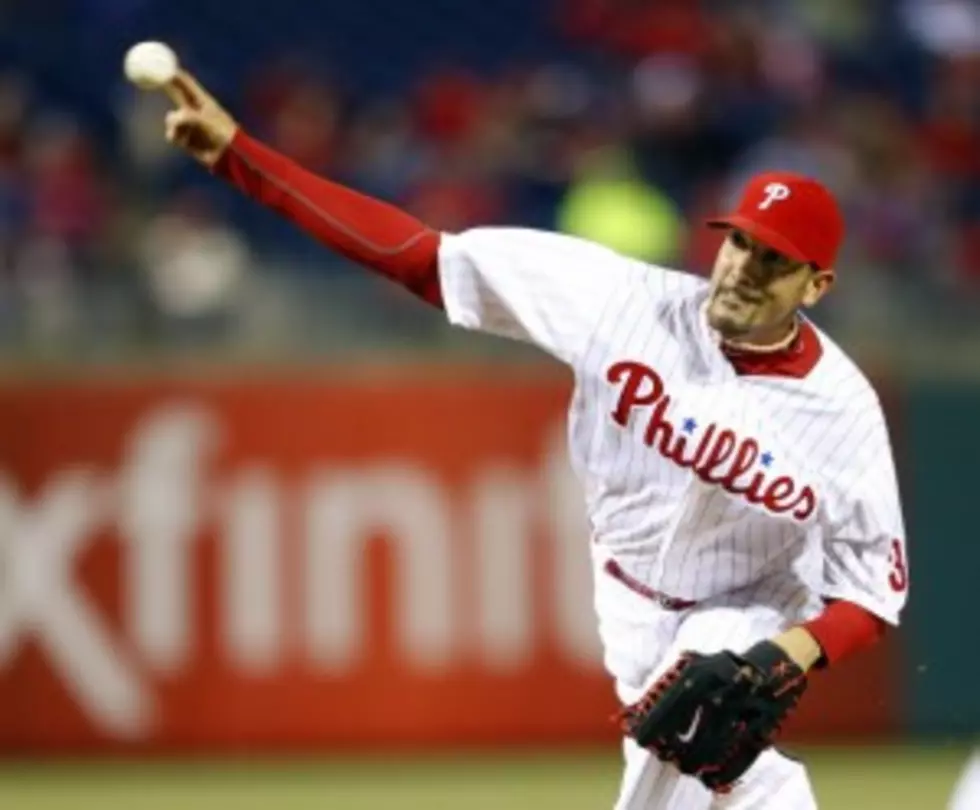 Phillies Notes: Phillies Place Mike Adams on DL, Call-up Ken Gilies
Phillies placed RHP Mike Adams on the 15-day disabled list with right rotator cuff inflammation. (Photo by Rich Schultz/Getty Images)
CINCINNATI -- The Philadelphia Phillies placed RHP Mike Adams on the 15-day disabled list with inflammation in his right shoulder.
The team made the announcement after Saturday's 6-5 loss to the Cincinnati Reds. RHP Kenny Giles will be called up from Triple-A Lehigh Valley to fill Adams' spot on the roster.
Giles, who has a fastball that can touch 100 MPH on the radar gun, has a 1.88 ERA, 1.08 WHIP and 38/13 K/BB ratio over 28 2/3 innings between Double-A and Triple-A this season.
Giles has also racked up 12 saves between the two levels.
Adams is 2-1 with a 2.12 ERA and 1.18 WHIP with 20 strikeouts in 17 innings over 19 games, all in relief, for Philadelphia this season.
He struck out the only batter he faced in the Phillies' 8-0 win over the Reds on Friday.
(Copyright 2014 The Associated Press. All rights reserved. This material may not be published, broadcast, rewritten or redistributed.)