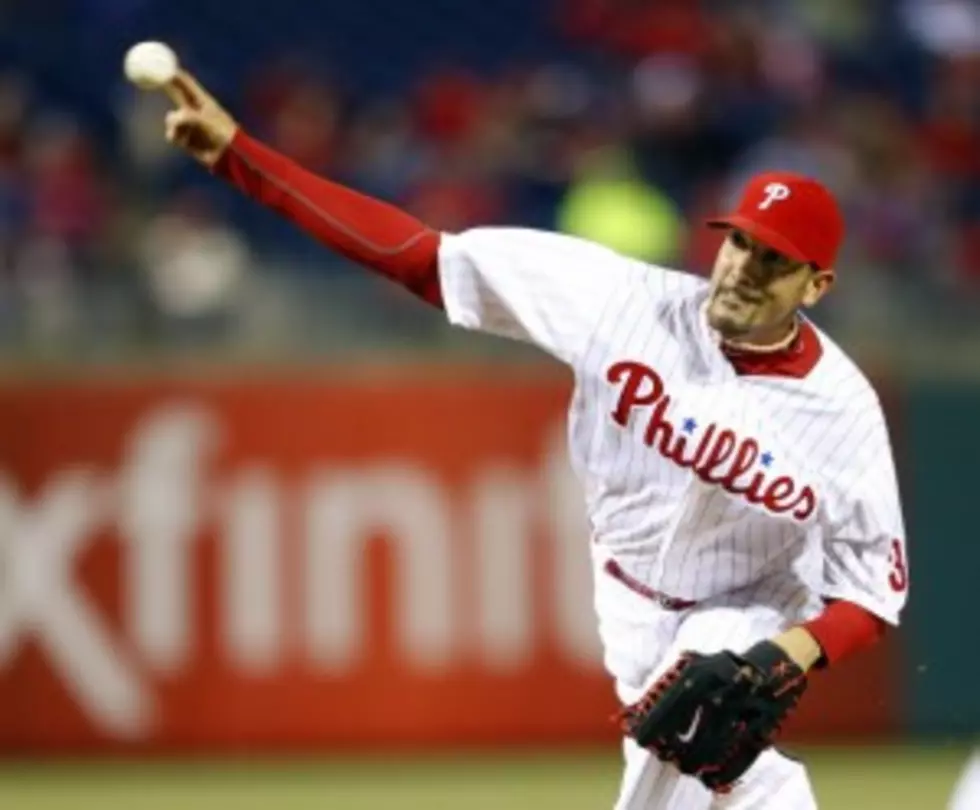 Phillies Notes: Plenty of Roster Moves in Miami
Phillies placed RHP Mike Adams on the 15-day disabled list with right rotator cuff inflammation. (Photo by Rich Schultz/Getty Images)
The Phillies made a plethora of moves today as they get ready to take on the Miami Marlins in Florida.
The team transferred relief pitcher Mike Adams from the 15-day disabled list to the 60-day disabled list.  Adams has pitched well when healthy this season, posting a 2.12 ERA with 20 strikeouts over 17 innings.
(Are the Phillies ready to make a deal?  MLBdailydish.com insider Chris Cotillo joined Mike Gill)
In another move, the Phillies activated RHP Miguel Alfredo Gonzalez from the 60-day disabled list; optioned him to Double-A Reading.  The Cuban defector has put up a 4.70 ERA and 11/8 K/BB ratio over 15 1/3 innings at High-A Clearwater.
Outfielder Domonic Brown was placed on the paternity leave list and to replace him, they recalled outfielder Aaron Altherr from Double-A Reading.
Phillies general manager Ruben Amaro also said Tuesday that Freddy Galvis is about two weeks away from returning to game action. Galvis broke his left collarbone back in mid-May but has resume infield drills at the team's spring training complex.
Finally, Darin Ruf returned to game action with the Gulf Coast League Phillies on Monday.  Ruf has been out of action since early June with a small fracture in his left wrist.