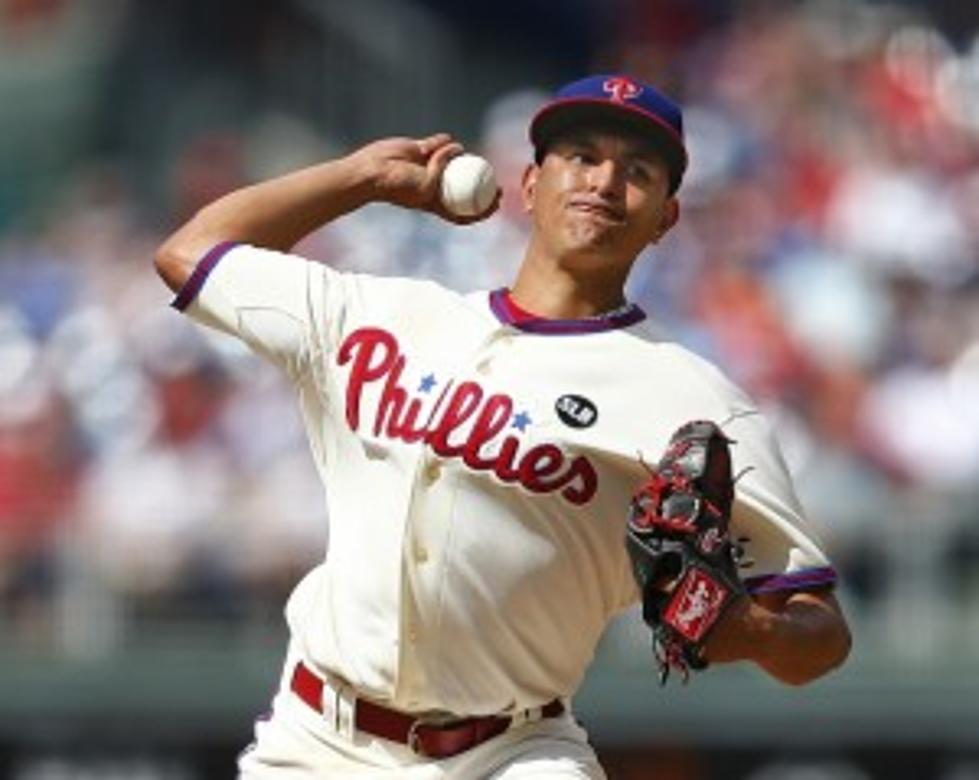 Phillies Option Severino Gonzalez Back to Lehigh Valley
Phillies optioned RHP Severino Gonzalez to Triple-A Lehigh Valley. (Photo by Rich Schultz/Getty Images)
The Phillies have optioned pitcher Severino Gonzalez back to Triple-A Lehigh Valley - a corresponding move will be coming but this had to be done with Gonzalez just completely overmatched by big league hitters.
The 22-year-old right-hander has a 8.69 ERA and 1.88 WHIP on the season but earned his call up with a 3.57 ERA and nine strikeouts over his first 17 2/3 innings at Lehigh Valley.
He was first called up to replace Sean O'Sullivan who was on the DL with a knee injury  back in late April, and even posted his first big league in his second big league start, earning a victory over the Marlins. He was then called back up after Chad Billingsley went on the shelf but has not pitched well and today he was sent back to the minors - who knows if we'll ever see the 22-year old again.
He was ranked before the season by Baseball America as the club's 19th-best prospect.