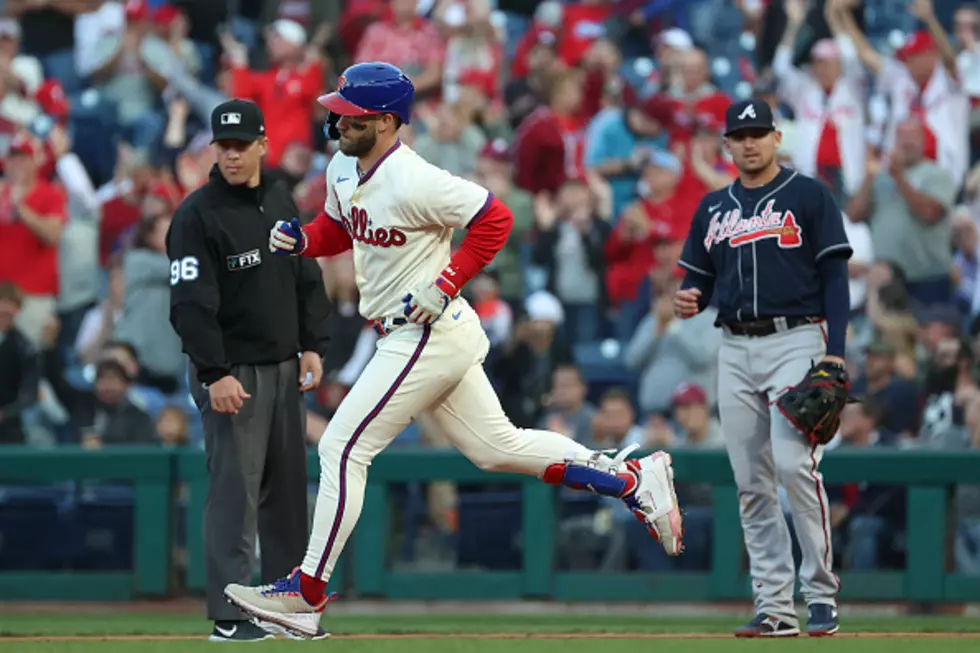 Phillies Playoffs Schedule and Times for Braves Series
Getty Images
The Phillies will be in Atlanta to face the Braves in the National League Divisional round on Tuesday and Wednesday.
The game times for Game 1 and 2 of the best-of-five wild card series were announced Sunday afternoon.
• Game 1: Tuesday, 1:07 p.m.
• Game 2: Wednesday, 4:35 p.m.
• Game 3: Friday, TBD
• Game 4: Saturday, TBD
• Game 5: Sunday, TBD
Coverage of the first two games will be carried by 97.3 ESPN, with Karl Ravech and Tim Kurkjian on the call.
The Sports Bash with Mike Gill will be on at the completion of Game 1 with post game reaction and lead into Game 2.
Once the times for Game 3, 4 and 5 times are released we will update our schedule.
Mike Trout's New Jersey Mansion
See inside Mike Trout's New Jersey home.