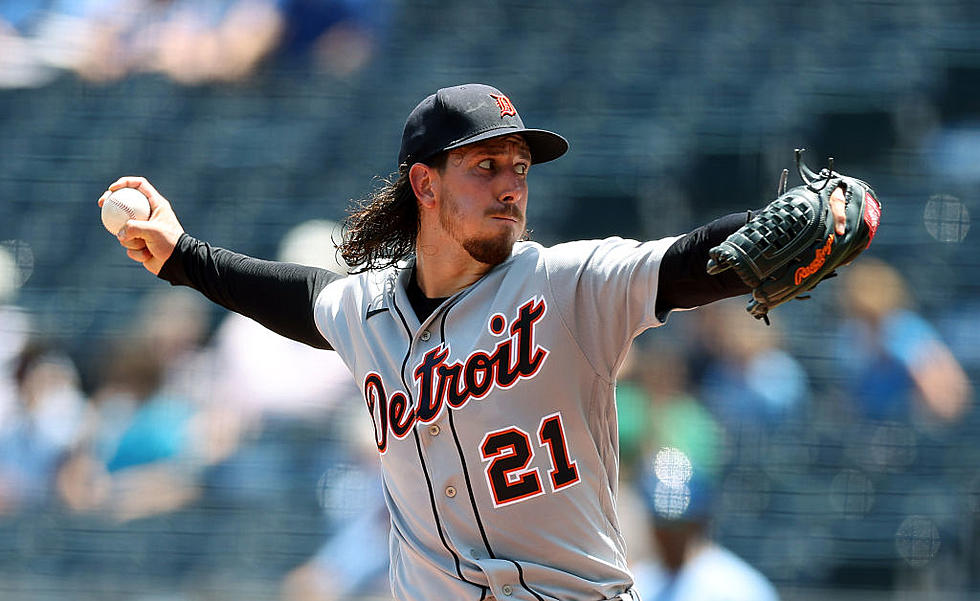 Phillies Acquire Starter Lorenzen from Tigers
Starting pitcher Michael Lorenzen (Jamie Squire/Getty Images)
The Phillies have reportedly agreed to their first trade ahead of Tuesday's 6:00 p.m. trade deadline. The Phillies have been reportedly in on starting pitching, relief help, and right-handed outfield help.  The first move of the day is for a starting pitcher.
According to Jeff Passan of ESPN, the Phillies and Detroit Tigers have reached agreement on a trade that will send starting pitcher Michael Lorenzen to the Phillies.  Lorenzen is right-handed, and has pitched to a 3.58 ERA and a WHIP of 1.098 in 18 starts in 2023.  Lorenzen was a 2023 All-Star.
Alex Coffey of the Philadelphia Inquirer confirmed the deal and reports that the the deal is in exchange for second base prospect Hao-Yu Lee.   Lee was the number five prospect in the Phillies system, according to MLB Pipeline.
The move gives the Phillies some much needed starting pitching depth.  While the Phillies have received admirable results from Cristopher Sanchez in the fifth spot, the Phillies are razor thin beyond Sanchez.  It is unclear how the Phillies will plan to handle the rotation going forward.
The Phillies have now acquired the last two All-Stars from the Detroit Tigers, having added Gregory Soto this offseason.
Just over two and a half hours remain before the deadline.  Stay tuned.