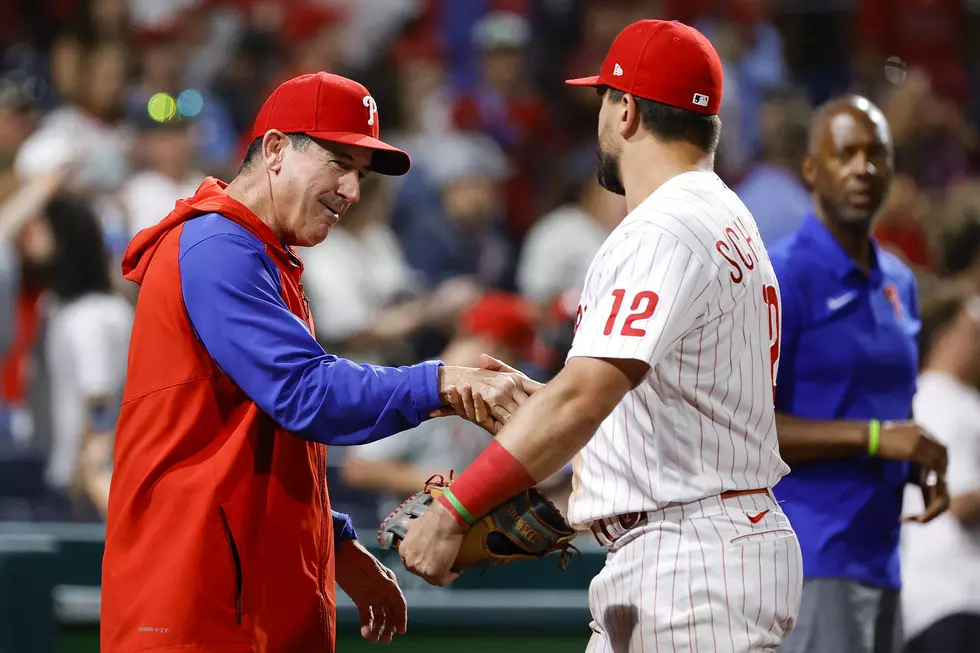 Phillies to Remove Interim Tag from Rob Thomson
Getty Images
It looks like the Phillies have found their man.
According to NBC Sports Philadelphia Phillies insider Jim Salisbury, the team will remove the interim tag from Phillies manager Rob Thomson and signed him to a two-year contract for the 2023 and 2024 seasons, President of Baseball Operations David Dombrowski announced today.
"As time progressed, it became apparent that Rob was the right person to lead this team and our club's on-field performance over the course of the season certainly reinforced that," said Dombrowski.  "His calm demeanor and ability to communicate with players and staff has greatly benefitted the Phillies and we are excited to formally name him our manager going forward.  While a great deal of credit for the turnaround of our season goes to the players, Rob's leadership style has also made a significant impact."
Thomson will be the fifth manager since Charlie Manuel was let go back in 2013, going 65-46 since taking over the job when the team parted ways with Joe Girardi, who went 132-144.
Thomson, 59, took over the Phillies on June 3, when the team was just 22-29 (.431 winning percentage) and the franchise's first postseason berth since 2011.
This is his first managerial job. He spent 28 years as a member of the New York Yankees organization (1990-2017), including 10 seasons on the major league coaching staff as bench coach (2008, 2015-17) and third base coach (2009-14).
Phillies Managers with the Most Wins Since 1980
Here are the Phillies managers with the most wins in team history.