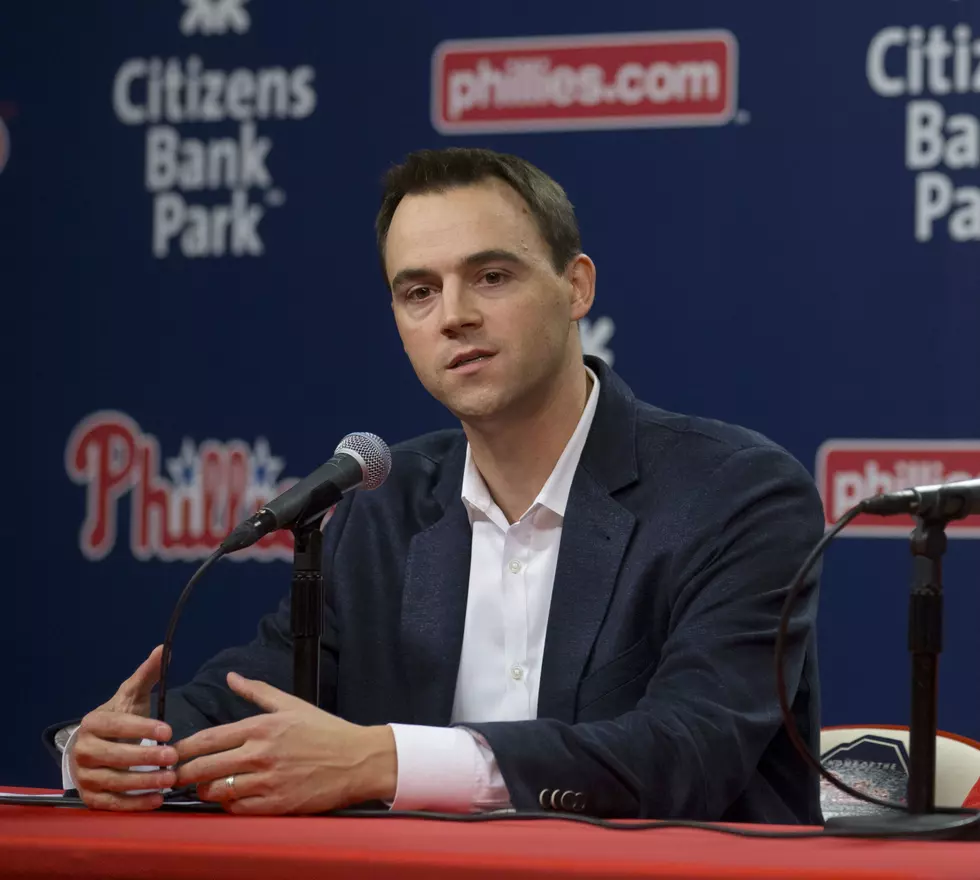 Phillies Trade Deadline Rumors as 4 p.m. Trade Deadline Looms
Photo by Mitchell Leff/Getty Images
The Major League baseball trade deadline is 4 p.m. today, and the Phillies are making calls around the league to try and find some more pitching according to reports.
According to Jon Heyman from the MLB Network, the Phillies are looking to add another bullpen arm, in addition to the arms they added before the deadline last week.
Over at The Athletic, Jayson Stark says the Phillies are in fact likely to make a deal, making calls on all the pitchers that are available, and looking to find a guy similar to what they got last year like Jason Vargas.
Jim Salisbury from NBC Sports Philadelphia says the Phillies have made some calls to the Milwaukee Brewers about some of the bullpen arms they have.
Before the deadline today, the Phillies did add right-handed pitcher David Phelps, who Joe Girardi is familiar with.  Phelps pitched for the Yankees from 2012-2014 and was having a solid year with the Brewers in 12 games he has a 2.77 ERA and 0.69 WHIP.