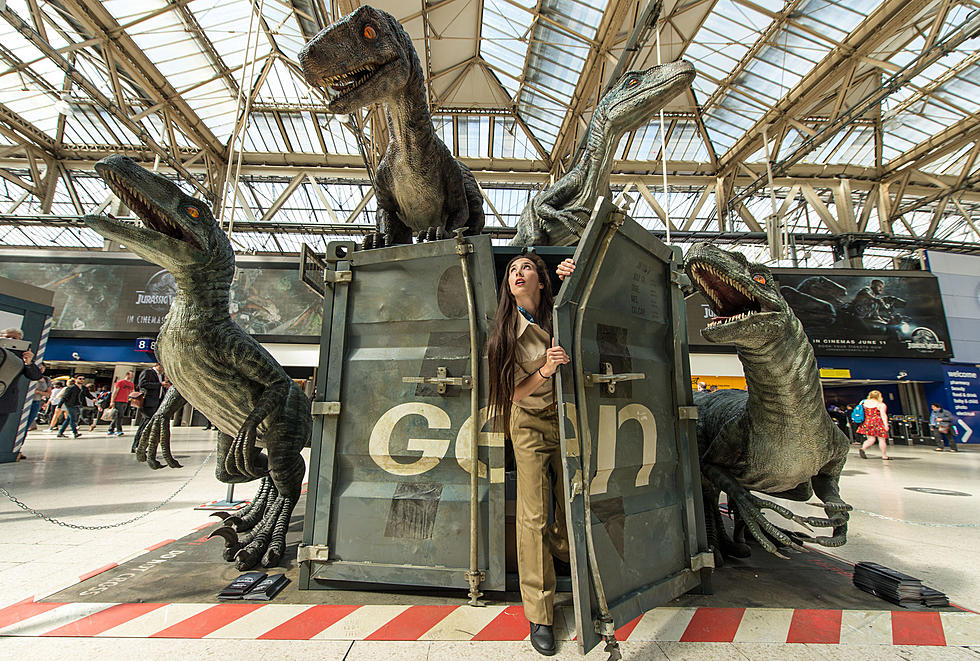 Ready To Walk With Some Dinos? Dinosaurs Take Over Atlantic City This Fall
Ian Gavan/Getty Images
Atlantic City better brace itself, because the dinosaurs are taking over.
The weekend before Halloween, Atlantic City is set to be invaded by dinosaurs! Apparently, these dinosaurs are friendly towards humans, so it's safe for the kids to get excited. The annual Dino Stroll is headed to the Atlantic City Convention Center on October 23 and 24th of 2021.
Ever wonder what it would feel like to stand next to a 25 foot T-Rex? Well, now you'll get your chance to find out. Philadelphia hosted one in June, but now the dinosaurs felt like they needed a trip to the shore to check it out. After all, it's been a while since they last got to walk along the coast, right? A few million years, to be exact.
You'll get to see how you measure up when walking past the likes of some velociraptors, stegosauruses, and 75 other creatures from the Mesozoic Era. Sounds like our real-life chance to experience Jurassic World (or, Jurassic Park, for you 80s babies and beyond).
According to the event they posted to the Facebook calendar, the ticket for AC's Dino Stroll are currently on sale. If preordered online now, they're listed at $19.99 per ticket plus fees. Children 2-years-old and under as well as veterans and active military personnel are free.
An important note for parents looking to take their kids: make sure your child doesn't scare easily. The website describes the exhibit as an immersive experience with movements from the dinosaurs that are very lifelike. You can expect spraying water, the dinosaurs to appear to be breathing, as well as more body movement.
You can find all the information about how and where to take a walk with the dinosaurs HERE.
Source: Facebook
7 Life Lessons Learned Here In South Jersey Over the 4th Of July Weekend
The mid-summer three-day holiday came and went, but not without leaving behind some valuable lessons about what NOT to do next year.
A look at Ocean City, NJ, on the 4th of July
What's one of the best ways to spend the 4th of July at the Jersey Shore? In Ocean City with huge crowds and spectacular fireworks. Let's take a walk...
9 New Jersey Food Staples You Couldn't Live Without After Moving Away
Would really miss NJ's food THAT badly if you were to move out of state? The answer to that question is a hard 'yes'. Yes, you would. Especially these nine items that aren't as good anywhere else.
South Jersey Beaches Ranked From Worst To Best
A new article currently ranked all NJ beaches, but we're focusing on where each South Jersey beach falls on the scale.