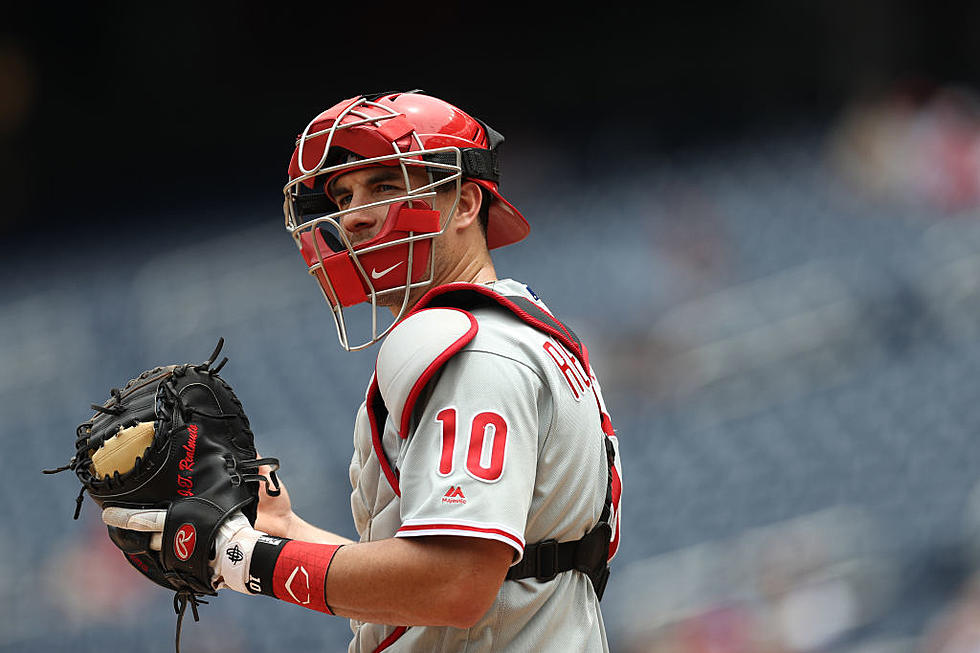 Realmuto is Lone 2019 Phillies All-Star
J.T. Realmuto will be the lone Phillies All-Star (Patrick Smith/Getty Images)
When the Phillies put together a strong package of players to send to the Miami Marlins for J.T. Realmuto, they knew they were getting one of the game's best receivers.  While Realmuto was not elected by fans to start the 2019 MLB All-Star Game in Cleveland, the players stepped up.  Realmuto was voted onto the All-Star roster through the player vote.  Realmuto will be the lone Phillies All-Star representative.
Realmuto went 2 for 3 on Sunday, bringing his batting average to .265 and OPS to .750.  Beyond his bat, Realmuto is well-respected by his peers for his abilities behind the plate.  Realmuto also is one of the more durable catchers in baseball, having started 70 games behind the plate in the first 84 games.
Realmuto left Sunday's game early with what Phillies manager Gabe Kapler called a minor hamstring injury (via Matt Breen of the Philadelphia Inquirer).  Kapler said that Realmuto could have stayed in the game if the game was closer.  The Phillies were up eight runs over the Miami Marlins when he departed the game.
Among players who might have gotten some All-Star consideration include closer Hector Neris, who has saved all but two save opportunities this season, and Scott Kingery, who has hit .318 with a .959 OPS for the Phillies while bouncing around the diamond.  All-Star selection includes the fan vote, the player vote, and the manager of each squad can make some additions so that each team is represented, or to replace an injured player.
The 2019 MLB All-Star Game is scheduled for Tuesday, July 9 at Progressive Field in Cleveland.