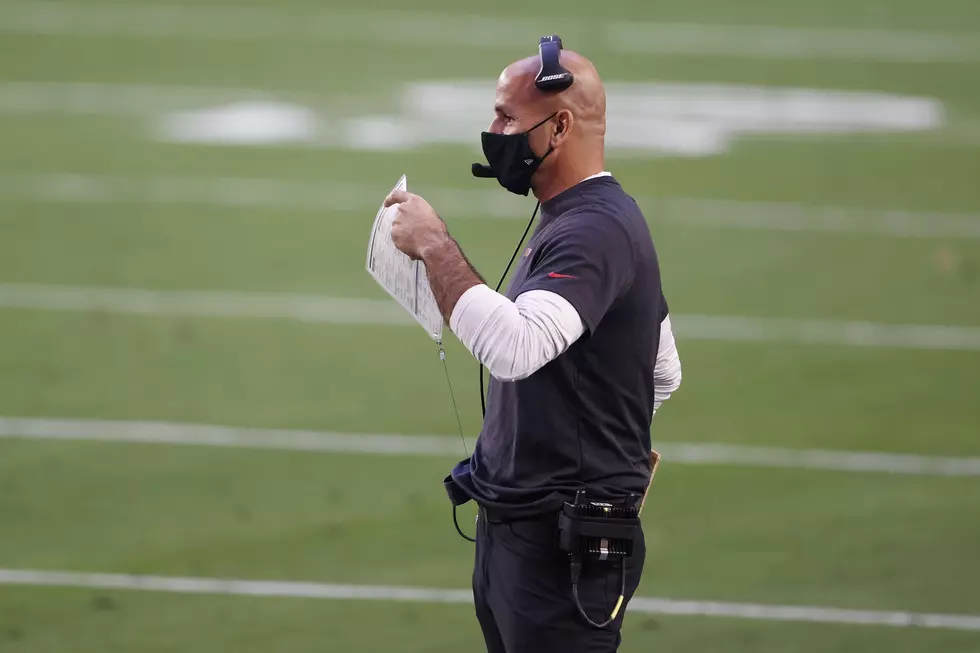 Report: Eagles Have Requested Permission to Interview 49ers Robert Saleh
Getty Images
The Philadelphia Eagles have requested permission to interview San Francisco 49ers defensive coordinator Robert Saleh for their head coaching vacancy, per ESPN's Adam Schefter.
An assistant with the 49ers since 2017, the 41-year-old Saleh previously coached with the Jacksonville Jaguars from 2014-16, Seattle Seahawks from 2011-2013 and the Houston Texans from 2005-2010.
Saleh is a popular name on this years coaching circuit, he has already reportedly interviewed for the head coaching jobs in Atlanta, Detroit, Jacksonville, LA Chargers, and the Jets.
The Eagles are reported to have reached out to Oklahoma head coach Lincoln Riley, as reported by Geoff Mosher.
The Eagles fired head coach Doug Pederson on Monday. The Eagles went 4-11-1 under Pederson in 2020 and now have the sixth pick in the upcoming NFL Draft.
Eagles Head Coaching Wins All-Time