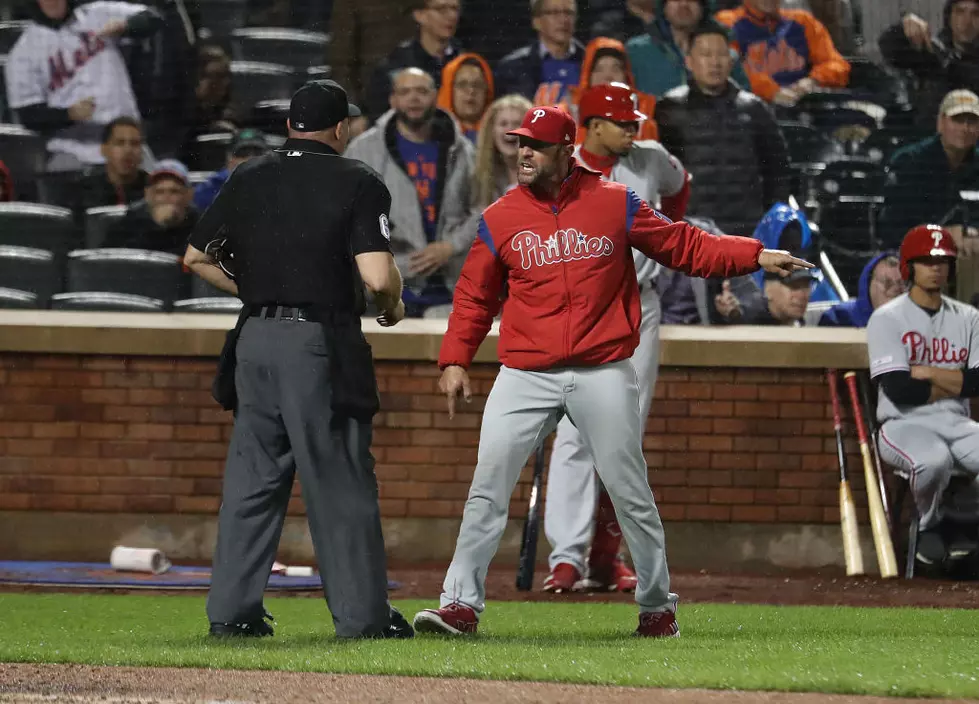 Report: Phillies Discussed More Changes Than Mallee in August
Phillies manager Gabe Kapler could be on the hot seat (Al Bello/Getty Images)
There have been times throughout the 2019 season that fans called for Phillies manager Gabe Kapler's job.  The only change that was made this season was the dismissal of hitting coach John Mallee.   Much has surfaced about pitching coach Chris Young recently that does not sound like he could return.  A decision is expected on Kapler soon, too.
In Friday evening's piece by Todd Zolecki of MLB.com,
If the Phillies decide to dismiss Kapler, an announcement is expected no later than early next week. First-year pitching coach Chris Young's job status is also in doubt. The Phillies discussed dismissing him in August along with hitting coach John Mallee, who was removed from his job.
If significant change was being discussed in August, what has transpired since?
Well, the Phillies are losers of six straight and seven out of eight.  Though they opened September with a real chance at the playoffs, the Phillies will miss the playoffs for the eighth season in a row.  Even worse, the Phillies face finishing the season with a losing record, after once being 11 games over the .500 mark.
Earlier consideration plus the rough finish: that could spell the end of the Kapler era in Philadelphia.
When they replaced Rick Kranitz with Young last offseason, they risked relationships for the constant pursuit of a competitive edge. The Phillies did all of this during a time of heightened expectations and, in the process, they alienated some of their pitchers. Results were elusive. They made a big bet and lost.
That bet could cost Young his job this offseason, whether Kapler goes or not.
The move was endorsed by Kapler.  Gelb notes that Kapler clashed frequently with Kranitz, which could have contributed to his departure.  One would assume that Kapler was at least on board with the change, if not endorsing it.
After the expectations of fans went soaring upon the signing of free agent Bryce Harper back in March, more of the same will likely not bring back skeptical fans.  While it's true that winning, not fan sentiment, will usually matter most in the minds of fans, the Phillies have not done a lot of that, either. That, not the disappointed fans, will be what matters in the end.
And that end could come soon for Young or Kapler.  Stay tuned.