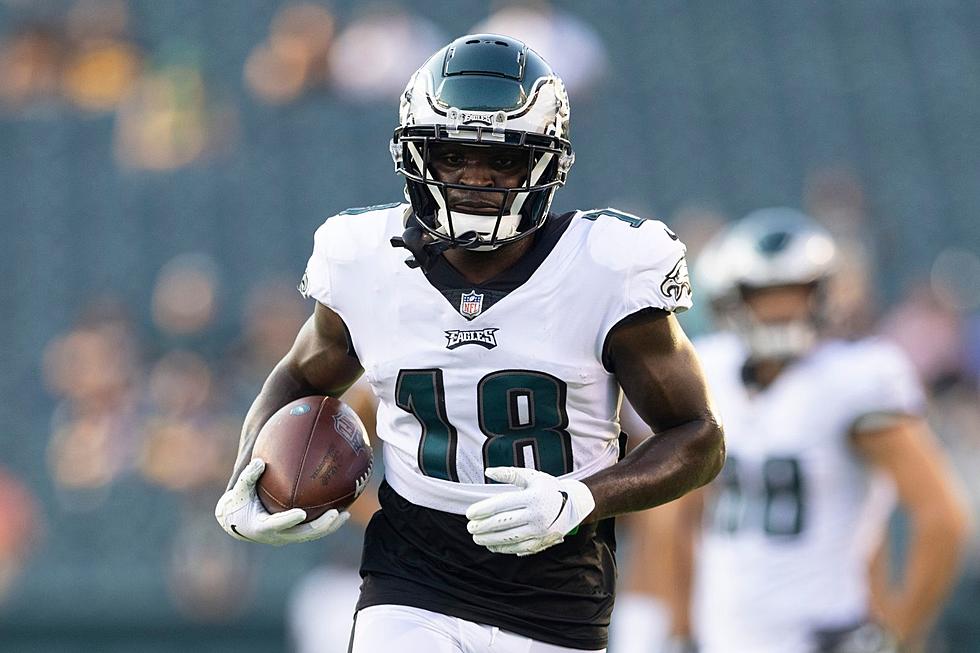 Report: Trade Market for Jalen Reagor is 'Heating Up'
(Photo by Mitchell Leff/Getty Images)
The Eagles must get down to the required 53-man roster limit by 4 p.m. today.
One name that all Eagles fans will be keeping an eye on is 2020 first-round pick Jalen Reagor, who has been a major disappointment during his first two seasons in the league.
The wide receiver has hasn't made much of an impact, but could draw some interest in the trade market from other teams, looking to add a first-round talent to their roster.
According to Geoff Mosher from Inside the Birds and Football at Four, the buzz around the league is that Jalen Reagor's trade market is heating up.
Mosher adds that teams around the NFL believe a deal could be done by 4 p.m. today.
Reagor is behind A.J. Brown, DeVonta Smith, Quez Watkins, and Zach Pascal on the Eagles depth chart, meaning at beast he is either the fourth and fifth receiver and a return man.
The former No. 21 overall pick has caught just 64 passes for 695 yards in 28 career games, good for just 24.8 yards per game.
Get There By Boat! The Best Places to Dock and Dine in Atlantic and Cape May County