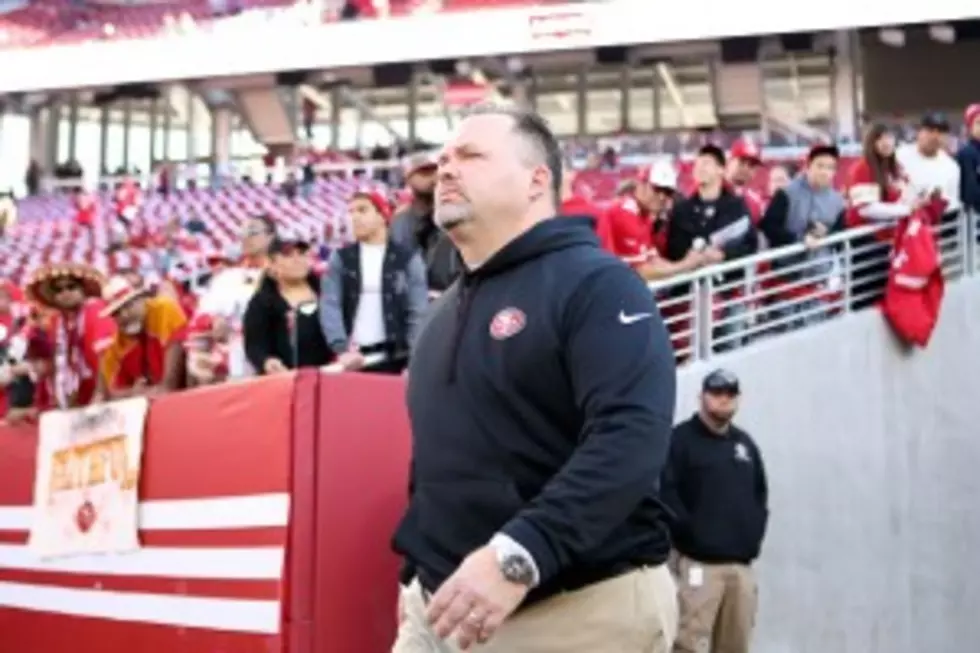 Report: Ventnor's Greg Roman to Become OC in Buffalo
ESPN's Adam Schefter reports the Bills are expected to hire in-limbo 49ers OC Greg Roman as offensive coordinator. (Getty Images)
According to a report by ESPN's NFL insider Adam Schefter, the Bills are expected to hire Ventnor native and 1990 Holy Spirit graduate Greg Roman as their offensive coordinator.
He was scheduled to meet with the team about their head coaching vacancy, but the Bills elected to hire former Jets head coach Rex Ryan today.
Roman and Ryan are not strangers, the duo worked together in Baltimore as Ravens assistants from 2006-2007.
Roman was a head coaching candidate in previous years, but was linked offensive coordinator jobs this time around.  He was rumored to be meeting with St. Louis about the Rams offensive coordinator gig, he was scheduled to meet with the Browns tomorrow for the same position and he was also connected to Jacksonville's offensive coordinator job.