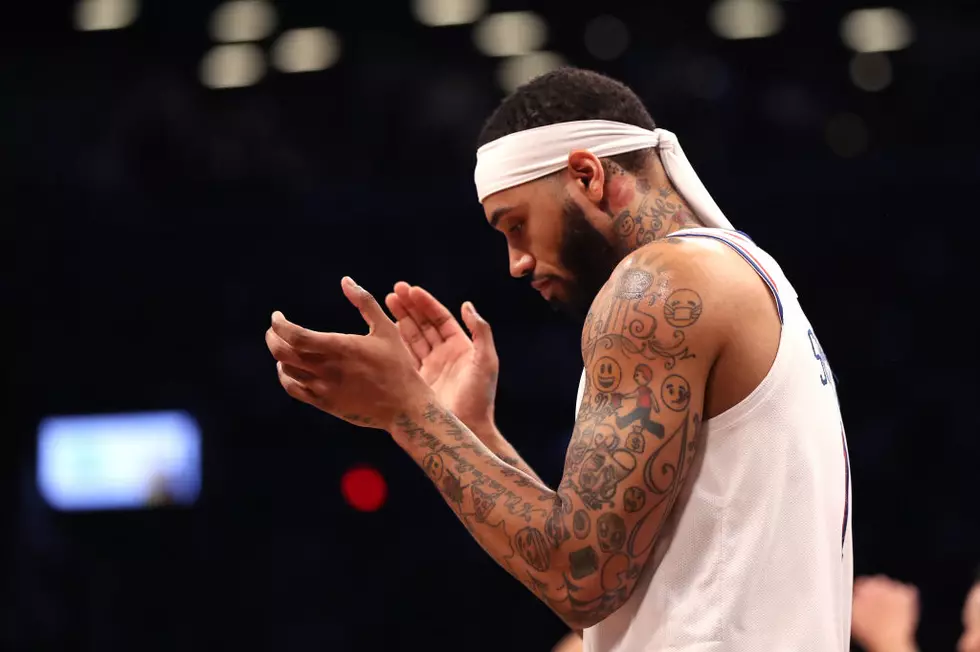 Rivers "Mike Scott Has Had a Phenomenal Training Camp"
Elsa, Getty Images
As The 76ers prepare to face the Boston Celtics Tuesday evening in the preseason opener, Sixers players fight for rotation minutes and roles. Widely considered to have a disappointing season last year, Mike Scott was lauded today by head coach Doc Rivers. "Mike Scott has had a phenomenal training camp, not a good one, a phenomenal one." Said Rivers about the 6'8" sharpshooting forward beloved by fans. "And so I'm really happy for him," Continued Rivers. "He had a shot with me the first time. I think he knows what I'm looking for out of him. And you can see he's come in very comfortable.".
Enter your number to get our free mobile app
This is good news for fans who have long been drawn to Scott's generosity, grit, and ability to space the floor for teammates. Scott, who spoke with media Monday, admitted that last year was a struggle. "Just try not to suck," Joked Scott about his past struggles, especially on the defensive end of the floor. "I just didn't play well," He said. "being active, not foul, and move my feet, get low and show my hands".
Offensively Mike Scott has been a reliable shooter since 2017. He shot 41.2% from three in his first season with Philadelphia while playing 24 minutes per game, scoring just under 8 points per contest. Last season was a different story; Scott's minutes dipped to 18 per game, and his three-point shooting was inconsistent, finishing the season at 36.9% from a distance. At times he seemed unsure of where his teammates wanted him and tended to press too much in other areas.
"When the shot isn't falling, try to do something else, try to get it off to glass, or, you know, do something else." Mike Scott
If Scott can return to the form of his prior 4 seasons in the NBA, he will provide the size and spacing that the 76ers look to surround their stars with. His history with Doc Rivers seems to be leading to more comfort and overall production thus far in training camp. So for the #MikeScottHive, there is cause for cautious optimism. Zainab Javed, a founding member of the #MikeScottHive, reacted on Twitter most appropriately.