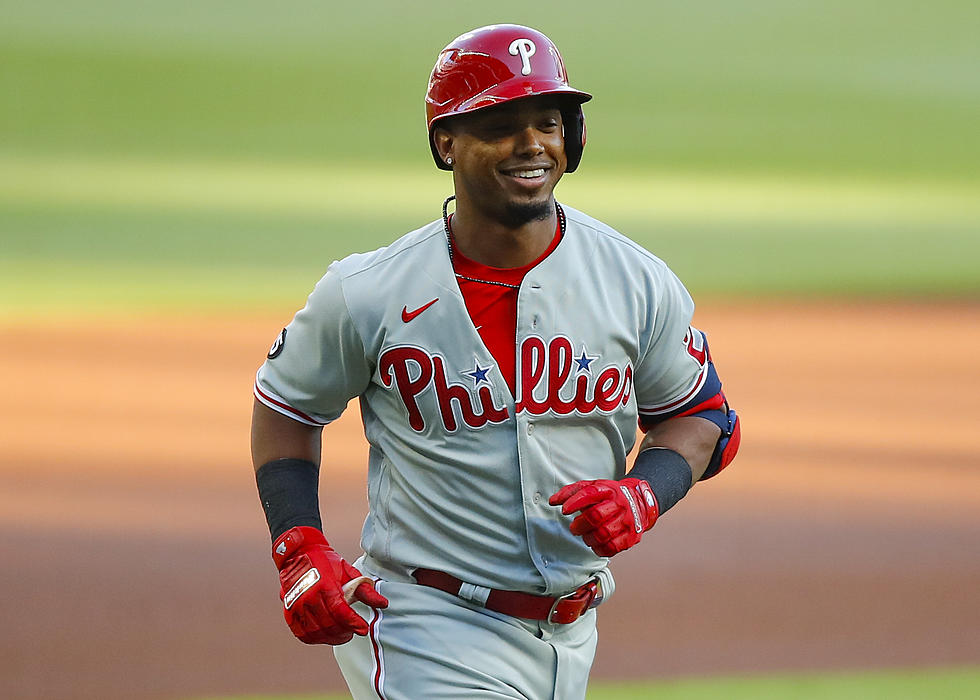 Should the Phillies Sign Free Agent Jean Segura for the Minimum?
Jean Segura is a free agent (Todd Kirkland/Getty Images)
The Phillies faced an old friend on Monday night in Jean Segura.  There were plenty of hugs between Segura and his former teammates, in Miami to face the Marlins.  Somewhat surprisingly, the Marlins traded Segura to the Cleveland Guardians just ahead of the trade deadline, when Segura was in the lineup to face the Phillies a few years later.  Then before the ink on the paperwork dried, Segura was released.
That means it will be the Cleveland Guardians responsible for the remainder of his $8.5 million contract in 2023, as well as a season-end $2 million buyout.  Segura can sign with a team of his choosing and that team would be responsible for the league minimum.
This has led many Phillies fans to clamor for a reunion with their beloved former player.  There are a few potential wrinkles in that idea, however.
First, it would have to be clear that Segura would fill a backup role and nothing else.  He could serve as a backup at second base and third base, mainly, as well as being an occasional right-handed pinch hitter, something rare these days with a universal designated hitter.  He probably would not be a consideration at shortstop, though Edmundo Sosa could be the backup.
Second, the Phillies just took an active step to improve their backup infielders.  The Phillies designated for assignment utility player Josh Harrison so that they could trade Bailey Falter for Rodolfo Castro.  Castro is a defensive third baseman, second baseman and shortstop with speed.  He also hits left-handed pitching at a .906 OPS.  The Phillies would have to option Castro to Triple-A to accommodate Segura.
Finally, the Phillies need to honestly assess what Segura could do offensively.  Segura was not having a good year at the plate with the Marlins. Segura hit to a .219 clip with a .556 OPS.  Would he constitute an upgrade over Castro?  That would be the important question.
There are positives.  One is that the Phillies (or any other team) cannot add any additional depth beyond the August 1 trade deadline.   Segura would be a veteran player that maybe they could plug in should there be an injury.  That could be better than Sosa or Castro playing every day, should he find his bat again.
The other positive would be clubhouse morale.  Segura was and is beloved among his former Phillies teammates.  Having him for the stretch run would be certainly elevate their mood and their confidence.
I would think the Phillies would at least talk about the possibility of signing Segura.  But Segura, aware that he might not play much in Philadelphia, might prefer to play elsewhere that has playing time available and set himself up for free agency this Fall.
Could it happen? I tend to think "probably not", but I suppose a reunion is possible.