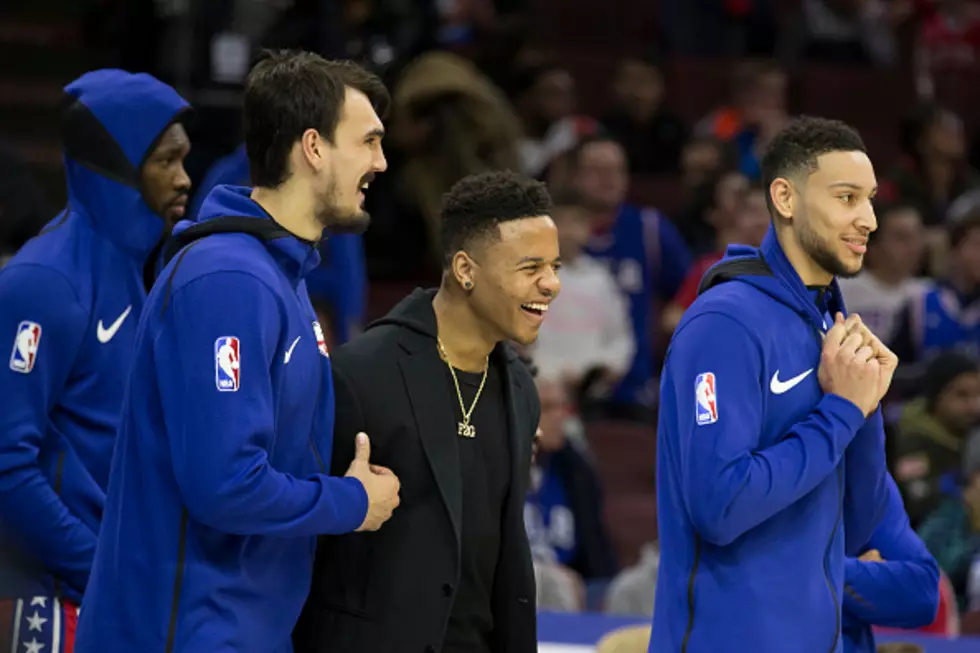 Sixers Excercise Options On 3 Core Players
Getty Images
The Philadelphia 76ers (3-3) are preparing to kick-off a week of five games in seven days, but took care of some housekeeping on the contract end of things early on Monday. According to Keith Pompey of the Philadelphia Inquirer, the Sixers have exercised options on three of their young core players ahead of Wednesday's deadline - Markelle Fultz, Dario Saric and Ben Simmons. No decision has been make yet on Furkan Korkmaz and his third-year option.
Simmons, 22, was a no-brainer to have his option exercised as he'll be eligible for a max extension next summer. The former LSU product had a historic first season that earned him Rookie of the Year honors. Ben is making $6.43 million this season and is set to make $8.11 million in 2019-20 pending an extension. With the way the cap is shaping up, Simmons could make between $25-27 million annually.
Fultz, another guy who was obviously going to have his option picked up, is back on the court and healthy after a rookie season that saw him miss 60+ years with a shoulder injury/case of the yips. Although he's still very much a work in progress, Fultz is far from a finished product and the Sixers won't be giving up on him any time soon. Markelle is making $8.34 million this season and is set to make $9.74 million in 2019-20.
Saric, 24, had his option exercised and will make $3.48 million next season. Dario is making just over $2.5 million this year. Since coming over from the Euroleague, Dario has become a staple in the Sixers lineup, but is off to a slow start this season. Saric is averaging 13.7 points and 6.5 rebounds in 165 career games.
The Sixers have not picked up Furkan Korkmaz's option yet, but that's not too surprising. With Simmons being extension eligible and both Embiid and Covington starting their extensions, there might not be room for the Turkish forward on the team when all is said and done. That being said, they'd only save $1.1 million by declining his third-year option, so there's a chance it gets picked up but it just hasn't happened yet. The Sixers have until Wednesday to exercise Furkan's option. Korkmaz has only appeared in 18 career games since joining the Sixers prior to last season. He doesn't currently get regular minutes, averaging 5.5 minutes in four games so far this season.